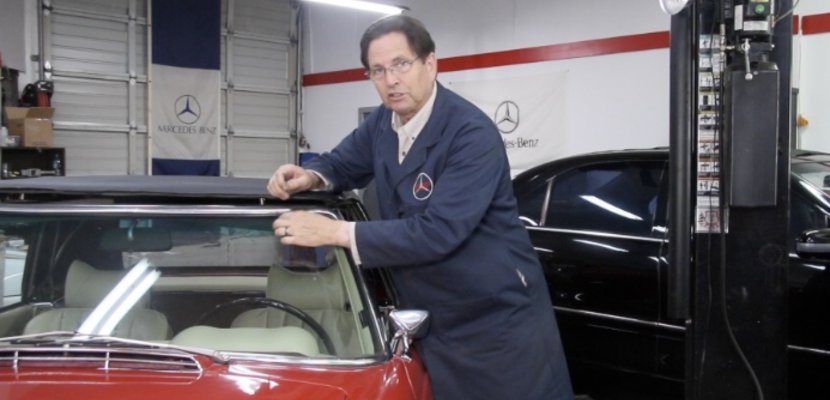 LED Interior Lights, Glass Scratch Polish, Diesel IP Timing, 12 Lube Neglect, Kent's New Coupes, Night Work Lights
In this episode Kent explains how events always seem to occur in threes. He will give you a run down of the three new product kits he has been working on this past week. These include an interior LED light conversion kit, a windshield scratch removal and glass polish kit, and a diesel injection pump timing kit. He will explain some of the things he has been learning about led bulbs for older Mercedes, and give you a glimpse of how he was successful at coming up with a procedure to precisely and easily adjust the injection pump timing on Mercedes diesel engines.
He will share with you his favorite tool of the week and answer one question on preventative maintenance as it relates to lubrication. Here is a recap of Kent's Twelve areas of neglect as he explains in his answer to THE QUESTION.
Hinges and Latches - Hood, door and trunk 
Throttle linkages
Outside Mirrors
Power antenna
Ignition Tumbler and Lock
Inside Doors - window regs, check straps, linkages, lock assembly
Rubber seals
Brake calipers and pads
Front wheel bearings
Rear differential
Windshield wiper mechanism
Sunroof
At the end of the video he will share with you how three Mercedes coupes "came to him" in the last 30 days. Check out the sneak peak of coupe number 2 to see if you can guess the year and model and engine.