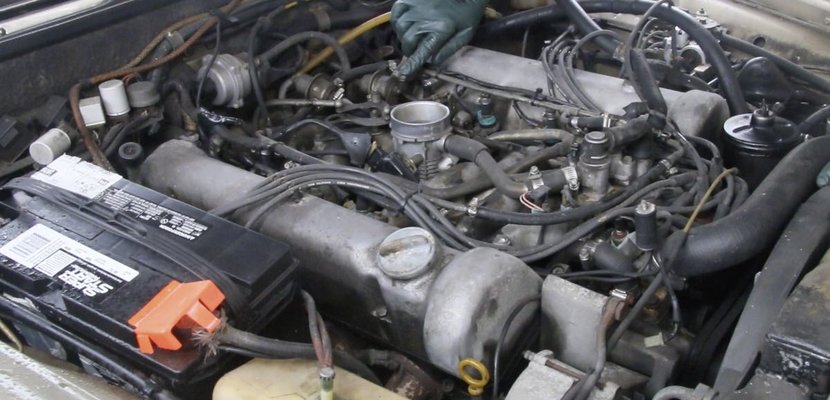 Hard to believe Mercedes made one style V8 for over 20 years.
I must admit I have a soft spot for the old M116 and M117 Mercedes V8 engines.  From a 3.5 liter when it was first introduced in Europe in the late 1960's, to a 5.6 liter at the end of production in 1991, the basic engine did not change all that much. I liken it to the German version of the Chevy 350 engine. Of course, it went through a lot of subtle changes as well as revisions to its fuel injection system. But the fact that the valve cover gaskets did not change during the 20 plus years of production tells its own story. There are a lot of neat Mercedes still available at good prices with these engines. The R107 SL convertibles are starting to go up in price along with the W126 SEC coupes. The late W108 and W109 sedans, as well as the W116 sedans in good condition, are still "sleepers." Of course, the W111 coupes and convertibles with the M116 3.5 liter V8 are going off the charts!
For the next three months (fall of 2017) we will be introducing a number of new DIY kits for those of you who have or plan to acquire an early V8 Benz. Kent just acquired a 1972 300EL 4.5 sedan with the first production M117 engine. He will be using that car extensively to prepare kits and video instructions.