For all 616 617 Diesel Engines 1974 to 1984
Please note: If you have a late 1984 or 85 model please check your starter first before ordering. If the solenoid is located on the BOTTOM of the starter this solenoid WILL NOT WORK! If you have been having problems with your starter it may be that you don't need to replace the entire unit. You may only need to replace the solenoid. Typical symptoms of a bad solenoid are the starter will sometimes turn over and sometimes wont, you may hear a click but the starter will not turn over, or the starter may engage and spin out before the engine starts. PLEASE NOTE: Limited supply - Special order Item! Please allow one week before item is shipped.
240D 300D 300SD Bosch Starter Solenoid
$64.00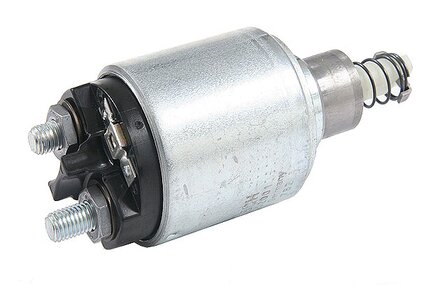 Product Details
The starter motor must be removed from the engine to change the solenoid. Easy install by removing three screws that hold it the the starter case.