Has Built-in Check Valve - Replaces Original Screw
Very clever design! Fastest and cleanest way to pump bleed your Mercedes brake system. Works on all Mercedes from early 1960s to mid 1990s. Just install Speedbleeder valves on your calipers, attach a clear hose and place in bottle. Just open bleeder screw and start pumping. No need to close the valve when you release the pedal. The built in check valve does that for you. Makes for great one man operation. Sold in sets of 2 and they come with new rubber caps.
All Models Speedbleeder Replacement Caliper Brake Bleeder Valves - NEW!
$14.95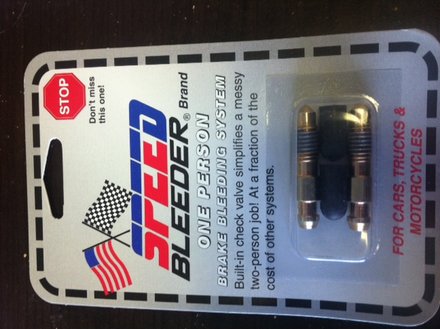 Product Details
These fit late 113, late 108 109, 107, 114, 115, 116, 123, 126, 201 and 124 chassis. It really covers them all!