We now only sell Genuine Mercedes - Beware of the aftermarket!
FITS THE FOLLOWING: ALL R107, W123 and W126 chassis, both gas and diesel models from 1981-1991. This includes 300D 300TD 300SD 380SL 560SL and many more! Will NOT fit models before 1981 with the climate control servo.
107 123 126 Chassis Monovalve Heater Repair Kit with Instructions
$168.00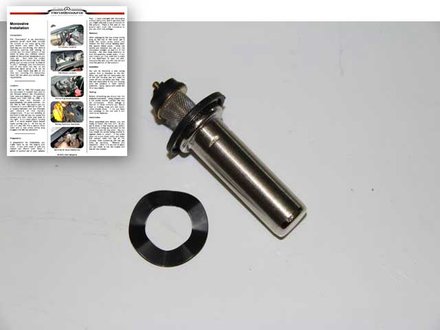 Product Details
PLEASE NOTE: As of April, 2017 we now only sell genuine Mercedes. The aftermarket ones you readily see on eBAy and other parts stores have proven to he highly unreliable. Believe it or not these are very sensitive units - if you want you heat to work right we are warning you to avoid the joy of "cheap" followed soon by the pain of failure and frustration!
Having problems keeping consistent heat on in your Mercedes sedan or coupe? If the heat seems to come and go, or you are not getting any heat at all it probably is caused by a malfunctioning heater mono-valve. If the diaphragm in the mono valve is severely torn there is a possibility that you may be getting heat all the time. NOTE: It is possible to remove and inspect your existing monovalve by first draining approx one gallon of coolant out of the radiator, then removing the four screws holding on the cover plate. I have found in 80 - 85 percent of these cases a new mono valve fixes the problem. This quality repair kit is made by Bosch and is very easy to install yourself. If this item has not been replaced it is a good idea to do it anyway as a preventative measure. Do not let 15 - 20 year old rubber diaphragms fail before you lose your heat!
Includes PDF picture installation instructions and troubleshooting tips. Only works on models and years specified.
Image below shows removing monovalve from its housing mounted on right side of firewall: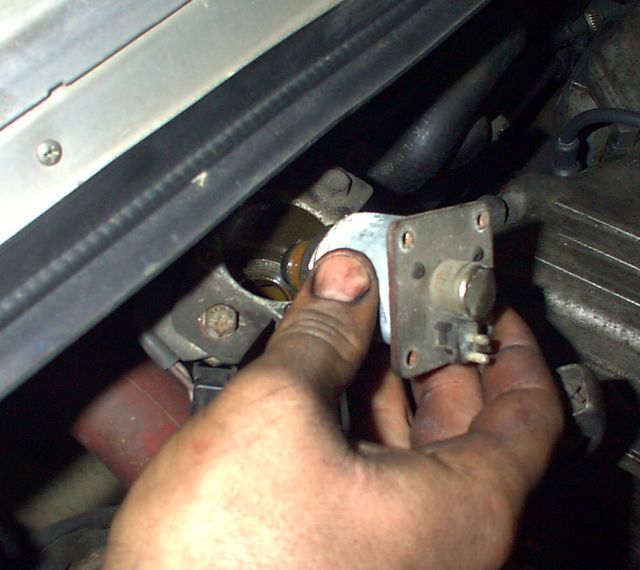 _______________________________________________________________________________
How to view the PDF digital instructions:
Once you complete the purchase of this product you will be able to download the digital instructions immediately when you are logged in and on your personal account page (click on My Account). Any PDFs will show up under My PDF Manuals. You will be allowed three downloads, so please save the file on your machine for backup.
_______________________________________________________________________________