With Special Anti Corrosive Coating - Wont rust like other rotors
High Quality new Rear brake rotor with special coating. Sold INDIVIDUALLY. To purchase a set of rotors, change quantity to 2 in your shopping cart.
115 107 116 123 126 Rear Brake Rotor
$39.95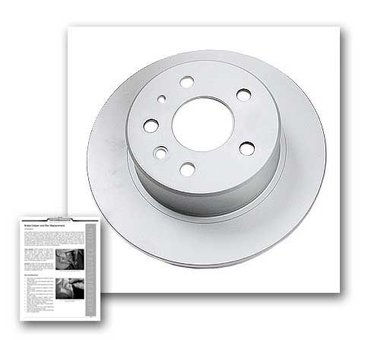 Product Details
The great thing about Mercedes is that these rotors fit almost all their models from 1969 until 1991. This includes 108, 111, 113, 114, 115, 107, 116, 123 and 126 chassis built during those years. Will NOT fit 201 or 124 chassis. These rotors can be easily change by removing the rear calipers. Do not bother machining old rotors. Mercedes always recommends you just replace with new when your old rotors are badly scored - and at our price new is only slightly more than having your old ones turned at a machine shop.
Use our search box to view all 123 brake products.
Here is a picture of this rotor installed.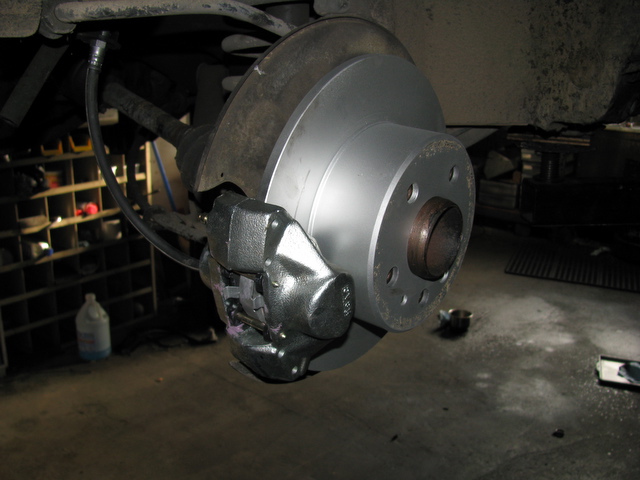 _______________________________________________________________________________
How to view the PDF digital instructions:
Once you complete the purchase of this product you will be able to download the digital instructions immediately when you are logged in and on your personal account page (click on My Account). Any PDFs will show up under My PDF Manuals. You will be allowed three downloads, so please save the file on your machine for backup.
_______________________________________________________________________________