S Class Sedans and SEC Coupes 1973 to 1991 - Except 6.9
We are now offering a kit for almost all 116 and 126 chassis with 2 new tie rods and instructions (does not work on 6.9). Kit contains right and left tie rod assemblies as shown. We have found if you discover one or more loose tie rod ball joints, it is always better to replace both rod assemblies at the same time. Entire assemblies are about the same price as two individual ball joints. If you go to the trouble to replace only one side - do both! Often if one is worn the other is not far behind. Note: Plan to have a front end alignment check done after replacement. This can be done at any good tire or front end alignment shop.
116 and 126 Chassis Front Steering Tie Rod Replacement Kit
$94.50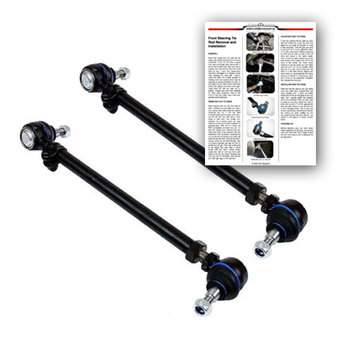 Product Details
Instructions included: Kit comes with a tip sheet of illustrated instructions on how to get the old ones off and the new ones adjusted and on your car.
If you feel you also need the center rod please call or email us.
Do you have a tie rod tool??? If you are doing the work yourself you will need one.
Look below to see the two tools we offer.
Here is a picture of where Tie Rods are located on the car: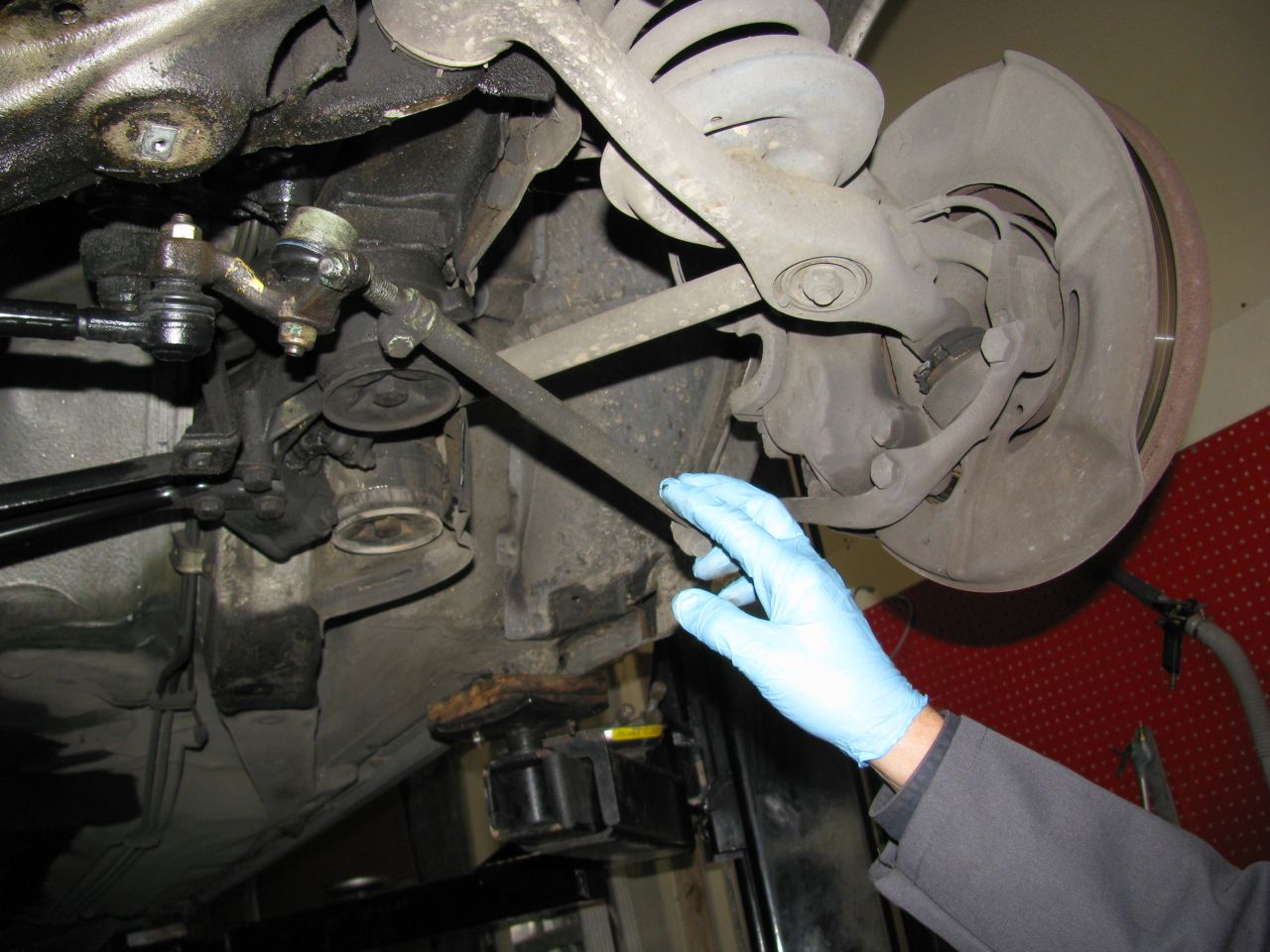 _______________________________________________________________________________
How to view the PDF digital instructions:
Once you complete the purchase of this product you will be able to download the digital instructions immediately when you are logged in and on your personal account page (click on My Account). Any PDFs will show up under My PDF Manuals. You will be allowed three downloads, so please save the file on your machine for backup.
_______________________________________________________________________________