LIQUIDS!! UPS GROUND SHIPPING ONLY!
123 126 201 124 A/C R134a Retrofit Kit
$49.50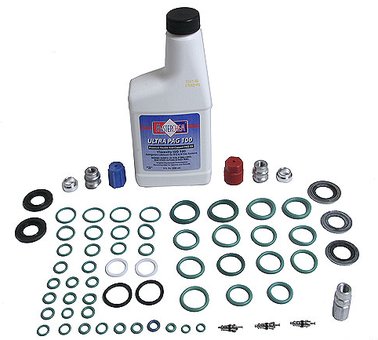 Product Details
Complete R134a retrofit kit as shown to convert your A/C system.  Keep in mind this may not repair all problems with your current A/C system. This kit is designed to go into a good working system. There maybe other parts you will want to purchase such as receiver dryer, etc while doing this conversion. Consult with your local A/C specialist if you are unfamiliar with air conditoning systems.
PLEASE NOTE: We are supplying this inexpensive kit as a convenience to our customers. It will not come with detailed instructions nor do we offer support on how to convert your current system. That will be between you and your local A/C specialist.