1981 to 1985 300SD Only
This high quality hose is being provided to us thru Monark in Germany with cooperation from Trucktec. OM 617 oil cooler hoses are going out of production and are getting more difficult to obtain. We were not happy with the quality of some of the aftermarket hoses we were getting so we approached Monark to help us come up with a solution. This newly manufactured hose is as good as or better than O.E. We believe the quality of the hose material itselt and the crimping method is superior and will lead to longer life. 
126 300SD Turbo Diesel Lower Oil Cooler Hose (line) with Instructions
$79.50
Product Details
This is a critical oil cooler line on all 126 300SDs. If this hose fails it can pump all the oil out of your engine in a few minutes leading to catastrophic engine failure. You have to be watching your oil pressure gauge very closely to avoid this disaster, and most of us don't. Check your hose now for leaks and especially for any wear or cuts from your V-belts. Better yet, just replace it if it is over 10 years old.
This is not an easy hose to replace. I highly recommend you purchase my special OIL COOLER LINE WRENCH (look below to order) if you are going to do this job. Getting the hose fittings loose from the oil cooler housing are near impossible without this wrench. PDF complete step-by-step instructions written by Kent Bergsma will walk you through the entire procedure and help save your sanity!
_______________________________________________________________________________
How to view the PDF digital instructions:
Once you complete the purchase of this product you will be able to download the digital instructions immediately when you are logged in and on your personal account page (click on My Account). Any PDFs will show up under My PDF Manuals. You will be allowed three downloads, so please save the file on your machine for backup.
_______________________________________________________________________________
I recommend you replace both hoses if you plan to do this job. I guarantee you will not want to do it again any time in the near future. Also, if you have engine oil leaks around the base of your oil filter housing, this would be a great time to replace the special gasket between the engine block and the housing. Look below to order our gasket repair kit with instructions.
Location and access:
The two oil cooler houses are located on the left side of the engine. They run from the forward side of the oil filter housing up to the left side of the radiator where a separate oil cooler is mounted. The lower hose always seems to be the first one to fail. In the first picture below you will see beginning evidence of a leak where the rubber part of the hose is swedged on to the metal neck. When you start seeing oil wettness at these fittings it is time to change the hose/s BEFORE they fail. Also look for v-belt wear in the rubber part of the hose near the power steering belt. If one hose is bad the other may not be far behind. Due to the difficultly and time involved to change them, I always recommend you change both. If you have not done this job before I guaranteed you will appreciate my illustrated instructions.  And the special wrench I make is a must (shown in action in the second picture). Kent Bergsma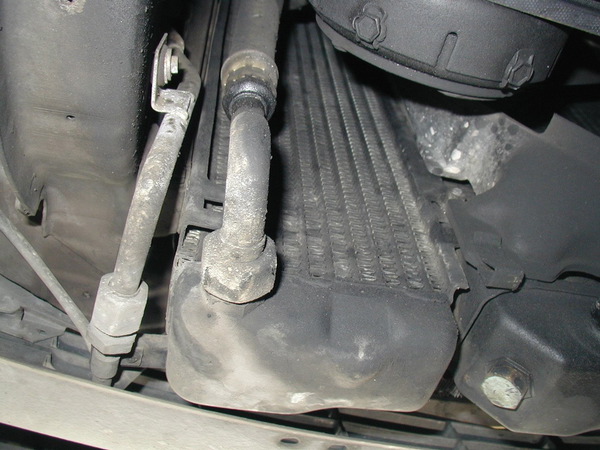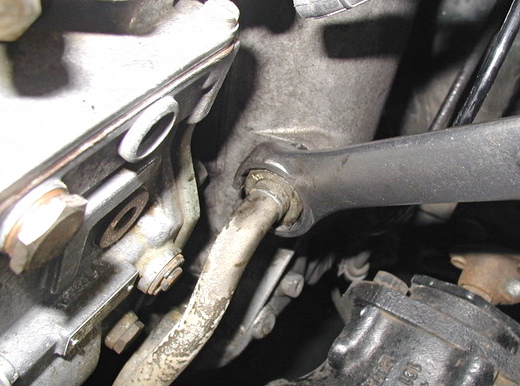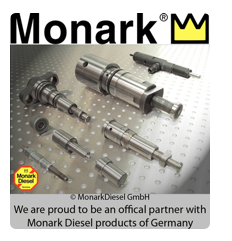 Related Products:
---