Sold individually NO INSTRUCTIONS - ALL 126 models from 1981 to 1991
Brand new lower front control arm brake support guide rod mount for left or right side. Fits all 300SD 380SE 420SEL 560SEL 300SDL 350SDL 126 chassis long Body Sedans and coupes from 1981 to 1991. Does not come with instructions.
126 Chassis Brake Control Rod Ball Joint Bushing (Guide Rod Mount)
$74.95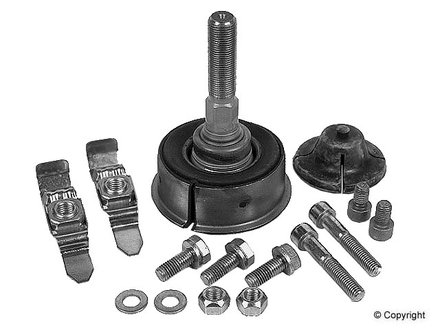 Product Details
If you are experiencing any looseness or clunking noise in your front suspension when you hit the brakes or drive slowly over rough ground, this part is the likely problem. Below is a picture of a loose ball joint inside the mount bushing. Broken ball joint rubber seals or rust around the joint are common signs the part needs replacement. Note rust area in picture.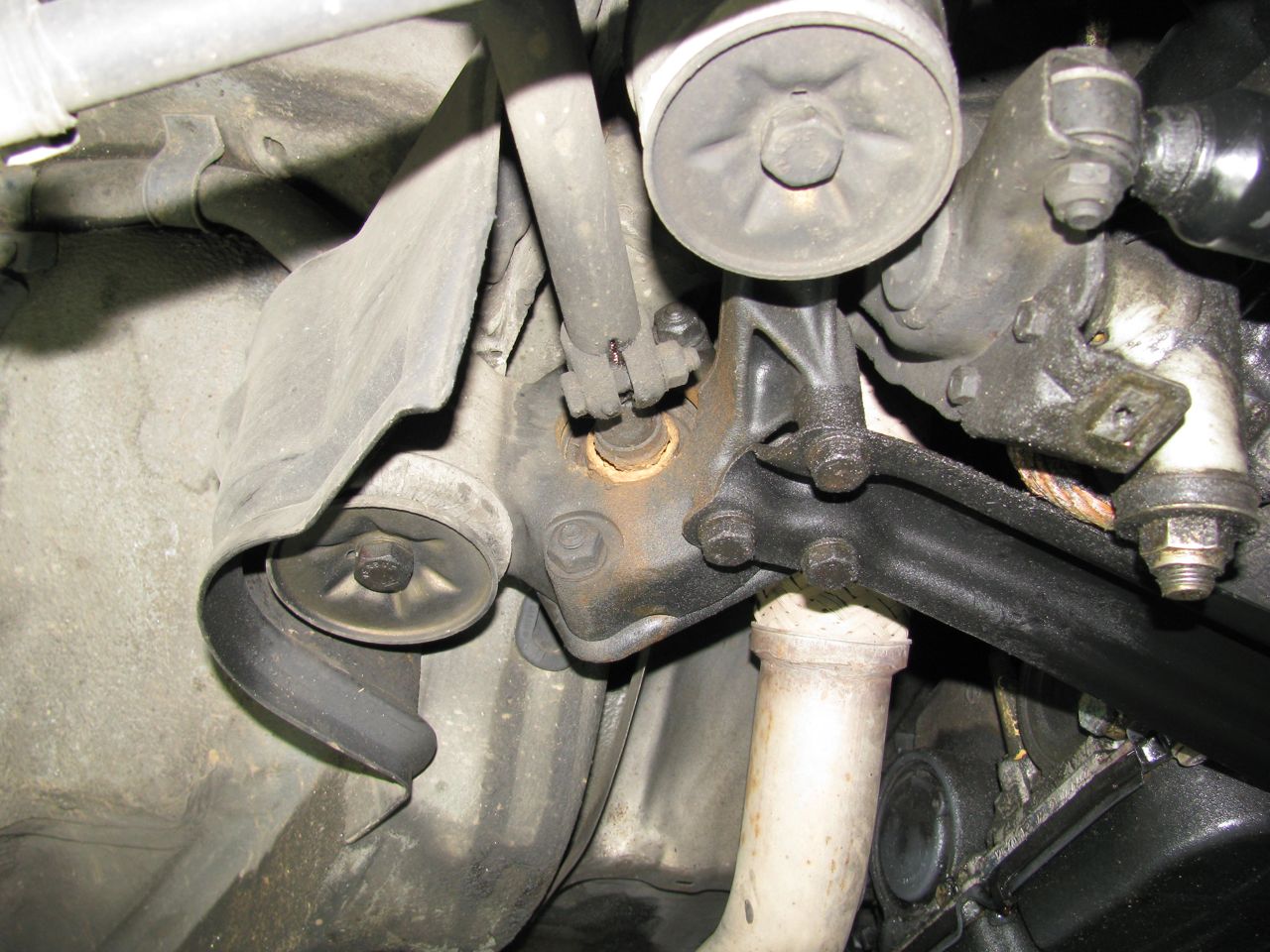 If you want to install these in minimum time and minimum Kent recommends you have a cable winch on hand (see below). You can also purchase two of these in his kit that comes with instructions (see related products below).
The long bolts that hold the cast assembly to the subframe are NOT INCLUDED IN THIS KIT. If your long bolts are rusty you can purchase them separately below.
Related Products:
---