For U.S. Model 300D 300CD 300TD only those years listed
Good working used temp sensor. Mounts in right side speaker grill on top of dash. 
1977 TO 1980 W123 Automatic Climate Control Temperature Sensor - USED
$38.00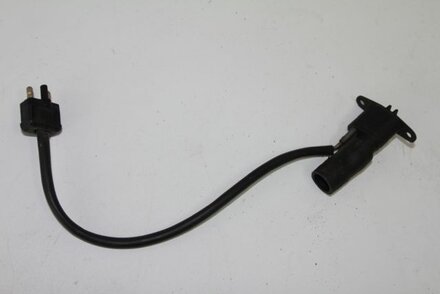 Product Details
WARNING: This first generation climate control system in the 1977 to 1980 US model W107, W116 and W123 is quite complex and requires that you understand how all the key components work in relation to each other . You can not just "throw parts" at the system in hopes you can get it working properly again. We recommend you watch Kent's two part on-demand video series to learn how to troubleshoot your own system. Just replacing the servo will not fix it if your amplifier has burned out. The system will not work if you have vacuum leaks - any leaks. The temperature sensor must be working properly with air being pulled over it constantly for the system to hold temperature, The climate control panel must …. and so on and so on.
So be advised that just replacing the temperature sensor will not repair the system to working order if you have not determined all the other components in "the chain" are working properly. See related products to learn more. 
Related Products:
---