A Must Have Tool when dealing with stubborn oil cooler hoses
NOTE: May be black or chrome depending upon stock on hand. This standard 24 mm combination wrench is specially ground in our shop so that it will hold the fitting on the late 616 and 617 oil filter housing when loosening the oil cooler hose end nut. Without this wrench the fitting may start to turn with the hose nut and you will never get it off. There is just not enough room behind the oil cooler hose nut to get a standard thickness 24 mm open end wrench.
1977 to 1985 Diesel Special 24 mm Oil Filter Housing Fitting Wrench
$22.75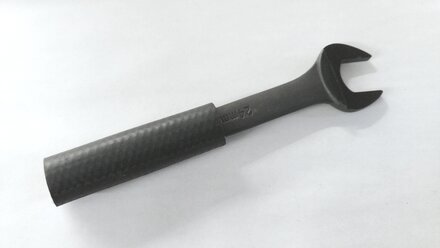 Product Details
Here you see the wrench in place. Note the limited amount of space for the wrench head.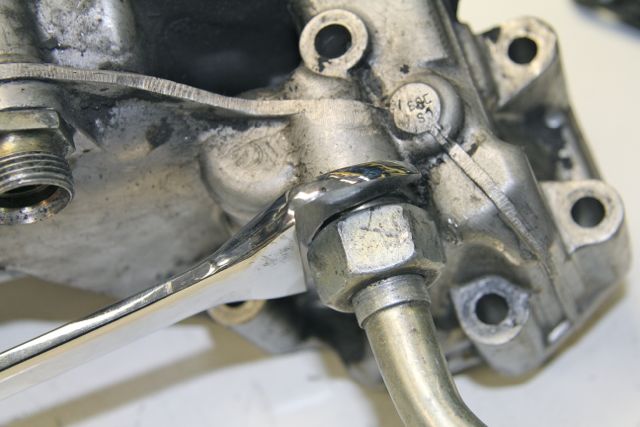 Sometimes you can remove the oil cooler hose without this special wrench, but many times the nut is on so tight that when you try to loosen it the fitting on the oil filter housing will turn instead. By using our other special wrench as shown below you will be able to successfully remove the oil cooler hose from the fitting without damage.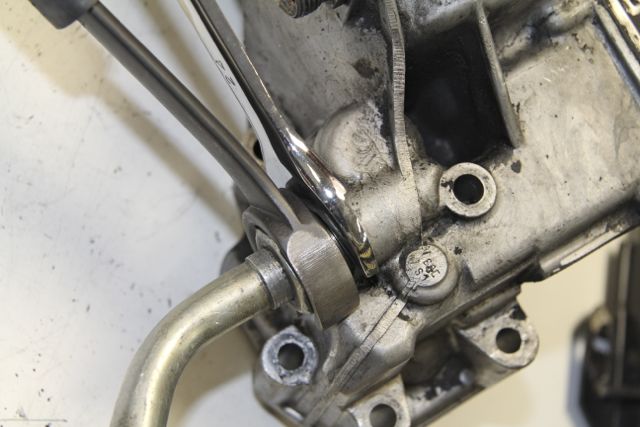 The thickness of the head has to be reduced to about 60 percent of the original thickness as shown below: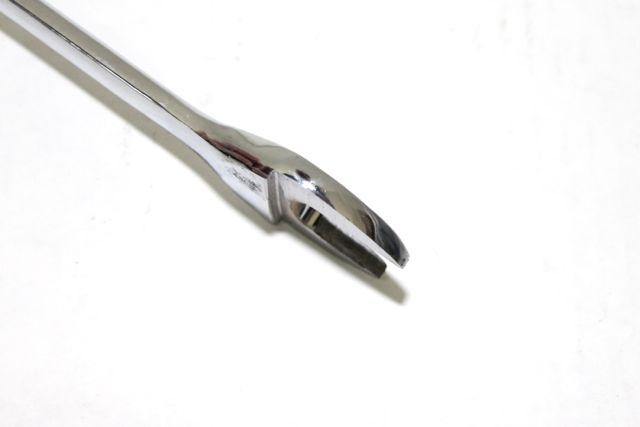 Related Products:
---