Must be picked up in Bellingham, Wa. Will not ship. Watch the video below for a detailed walk-a-round.
Please do not try to check out online to purchase. Please email sales@mercedessource if you are interested in buying it. Payment to be made in cash at the time of pickup. Watch the detailed video below for more details. 
1981 to 1984 300TD Wagon Turbo Diesel Engine - Recently Rebuilt
$3,450.00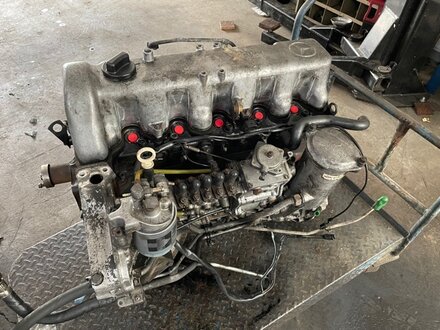 Product Details
Please look at the pictures closely. Many accessory parts including the turbo have been removed. They can be used from your existing engine. What you see is what you will receive upon pickup (in the two photos - not the video). No other parts are included unless ordered separately.  Please email if there are additional items you would want to add. You will receive an additional 10 percent discount on any other parts or kits you purchase at the time of pickup.