Our experience has shown 70% to 80% of cruise control problems are related to failure of this unit - NO CORE CHARGE!
Rebuilt and sealed unit by a professional electronic component rebuilder. Replacing this unit will solve most BUT NOT ALL cruise control problems on your 380SL roadster. Before ordering make sure you have an actuator mounted and plugged in with free movement on the lever as well as working and non-binding cruise control linkages. It is almost impossible for the DIY mechanic to test this unit on the bench. Many will tell you to open it up and just resolder all the connectors on the circuit board. In some cases, this will work but often for a short time as the board may have other inherent problems. Our recommendation is if you REALLY want your cruise control to work properly start by replacing the amplifier. If it is still malfunctioning you will need to work on the actuator next. There are instructions on the internet ( google it) on how to take it apart and clean the contact points. 
1981 to 1985 R107 380SL REBUILT Cruise Control Amplifier
$182.00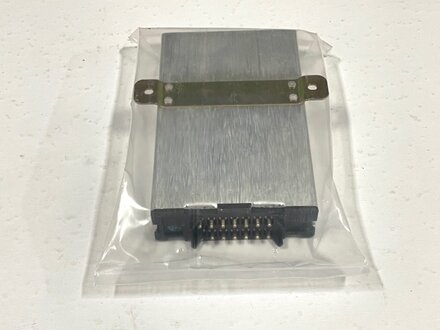 Product Details
The amp is located under the dash above the brake pedal.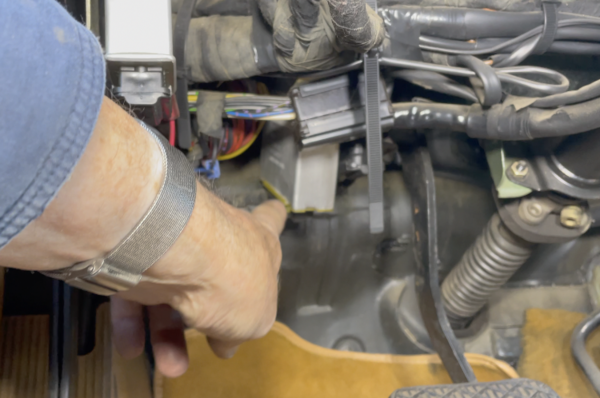 It is held in place with one 10mm bolt. The best way to access this is with a 6-inch wobble extension and a 1/4 inch 10 mm socket as shown in the picture below: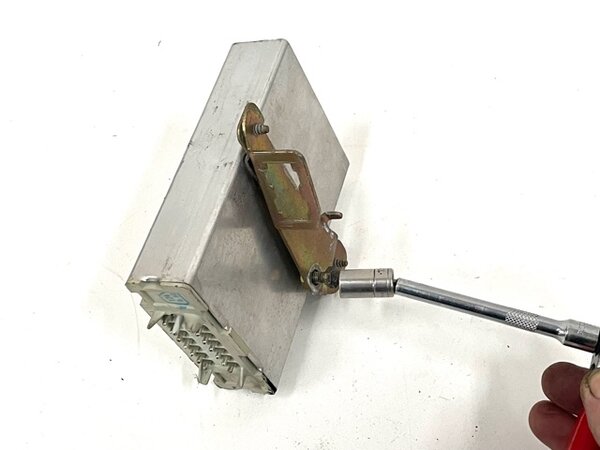 You will need to remove part of your bracket assembly ( 2 Phillips screws ) and install it on the rebuilt amp before mounting it back into your 300D.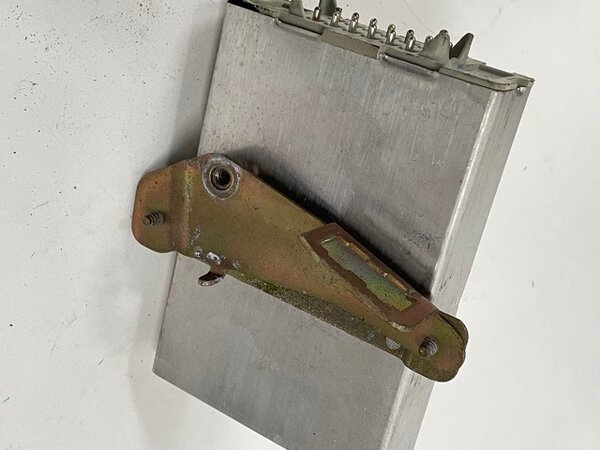 Related Products:
---