The last of the U.S. 240Ds and becoming very desirable. "Blueberry" has good potential in one of two waysl. Kent has no time to finish the restoration.
This 240D sedan has 230,000 original miles but its replacement engine (installed about 8 years ago) only has an estimated 70,000 miles on it. This is one of the strongest and healthiest 4 cylinder diesel engines that Kent has ever seen. It runs a very clean exhaust for a diesel engine and does not burn any significant oil. Always starts up immediately on the coldest of mornings and produces very good power ( for a 240D - :-) ). The automatic transmission mated to it shifts ok manually, but the vacuum shifting mechanism is not working properly and it shifts a little erratically in auto mode. There is a wheel-bearing wine noise that will also need to be dealt with at some point.
1983 240D Rust Free Sedan For Sale with Fantastic Engine - You Finish and Save!
$7,500.00
Sale
$4,200.00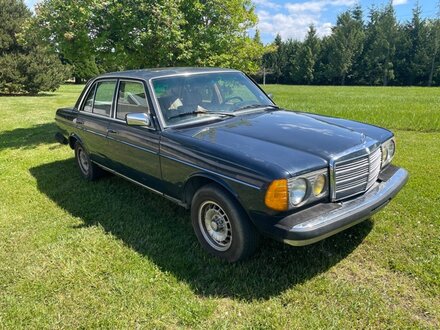 Product Details
The car has never been subject to road salt, has no rust, and is super clean underneath. Some of the body panels have been repainted and are fading so to make the car pretty it does need a new paint job. The body is almost dent-free with only one very small dent on the left rear fender by the bumper rubber, but it is obvious due to the fading paint in places that there has been some bodywork done in the past. As you can see in the pictures below it has an above-average interior for a 38-year-old W123. It has manual crank windows and a working electric power sunroof. 
Since Kent just does not have time to "finish" this project we are going to offer it for a special "sale" price. We feel this car is best suited for one of two buyers.
1. Someone who already has a pristine 240D with a tired engine. You could purchase this car and install the engine in yours and you would have all kinds of good spare parts to use or to sell. The current cost of correctly rebuilding a 240D engine could meet or exceed the price we are asking for the whole car. 
2. Someone who wants a good "rolling restoration" project car they can finish on their own and save $$$. These are great cars to teach your son or daughter about working on and maintaining cars in general. 
We had originally set out to make this a cross-country runner. The list price is probably what we would ask for it if we finished all the work needed to make it a reliable cross country and daily driver. It will need major brake work ( rotors, calipers, pads, and hoses), new tires ( tires on it are ok, but not for a cross country trip). There are a number of small cosmetic issues that will need attention as well.
If you are interested in purchasing "Blueberry," please do not try to check out online. Email us at - sales@mercedessource.com. We will offer the purchaser 10 percent off on all brake parts needed as well as other parts or kits we would recommend. The car is being sold "as-is " with no warranty expressed or implied. It should be trailered or trucked to its new home. Arrangement for transportation is the sole responsibility of the buyer. We can store it for up to 30 days after purchase without paying additional storage charges. The car comes with a CLEAN Washington State title.  kentscarsforsale  PROJECTCAR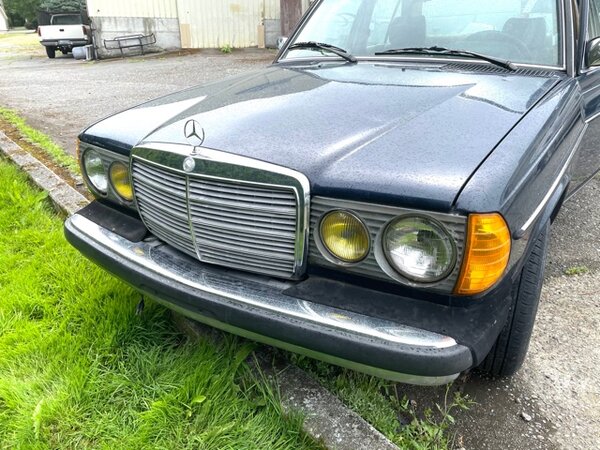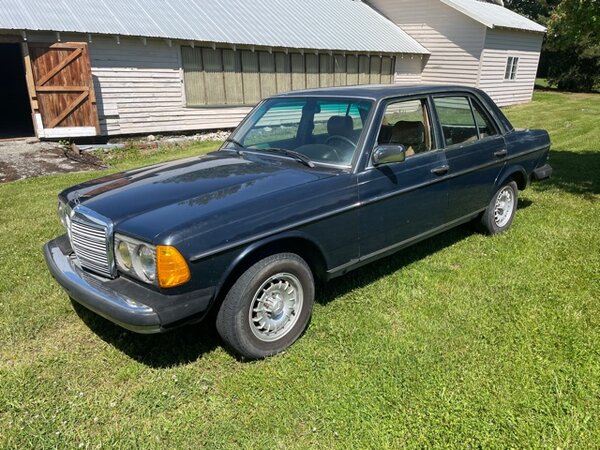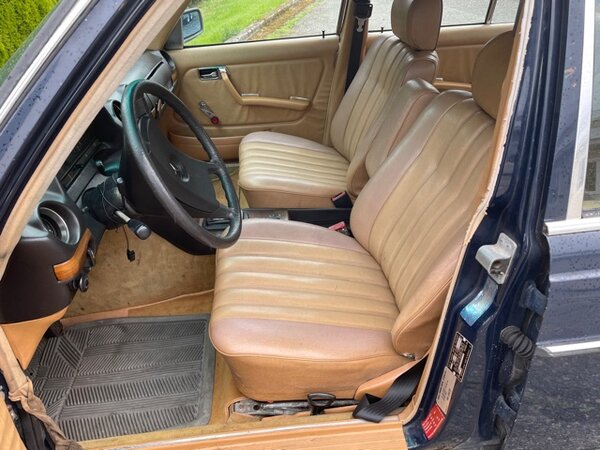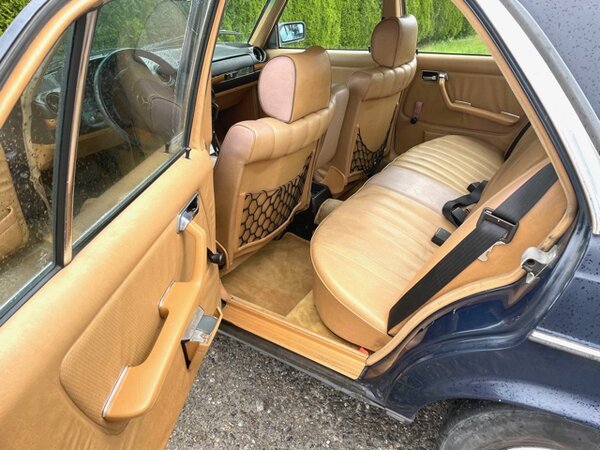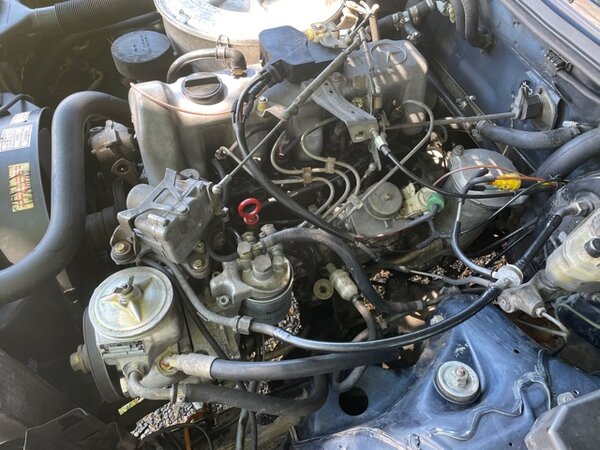 Related Products:
---