With special adapter ring and complete instructions so you can make the conversion yourself
Yes the universal Hirschman antenna will work in your 124 chassis SEDAN ONLY from 1988 to 1993 ( 260E, 300E, 300D 2.5, 400E).  BUT getting it installed so it looks good and does not leak is a whole different matter!!. Due to the angled slope on the rear fender NONE of the mast hold down adapters included in the antenna kit will work. So Kent set out to find a way to use the original angled rubber seal and adapt it to the universal antenna. After a few attempts he came up with a few modifications that make it work!
1988 to 1993 W124 Chassis Sedan Hirschmann Universal Power Antenna Installation Kit
$96.50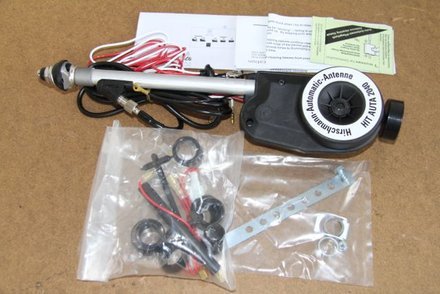 Product Details
To make this work your current and antenna and body fitting MUST look like this.  If the grommet has been modified, damaged or looks different then this kit will NOT fit properly. We recommend you purchase a new W124 antenna grommet  (it comes in two pieces). We do not carry these but they are readily available on the internet.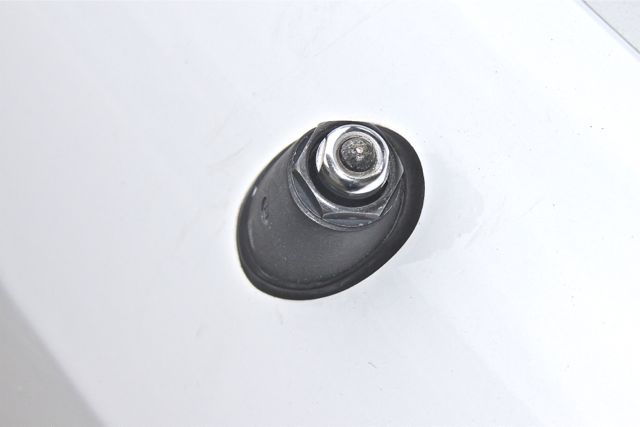 You will get Kent's written instructions on how to install and wire this yourself.  Considerably easier to follow that the factory packaged instructions....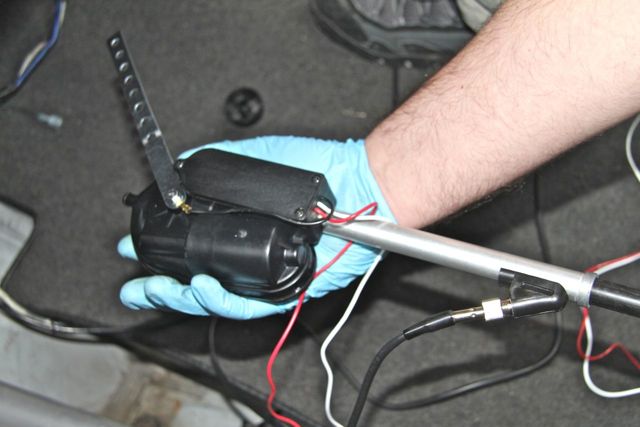 Related Products:
---