See applicable models listed in description. Easy install if you can still turn your key!
This complete keyed ignition tumbler installation kit fits 201 190E and 190D and 124 chassis 260E 300E 300CE 300D 300TD 300TE from 1984 to 1989. Will NOT work on any models past 1989.  Kit comes with new tumbler assembly and 2 matched HIGH SECURITY keys, special quick release tool, gloves, and complete detailed step-by-step instructions (4 pages).
201 124 Chassis Ignition Lock Cylinder Tumbler Installation Kit
$58.75
Optional Bonus! Include these items for free: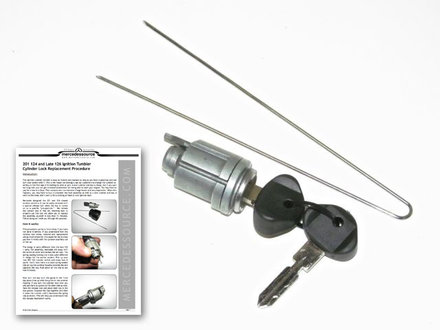 Product Details
The ignition tumbler assembly is easy to remove and replace as long as you have a good key and can turn on your switch with it. This is the main reason we strongly urge our customers to change the tumbler assembly at the first sign it starts to stick or jam. A new tumbler and key is cheap. But, if you wait too long, then you can get stranded somewhere not being able to start your engine. You may have to pay for a tow to a shop. Then replacement can become a huge hassle and very expensive.  When this happens, you may have to buy a complete new lock assembly as well as a new tumbler and key. A word to the wise. Don't wait to fix a sticking or hard to turn ignition key!
With this new kit you can do this job in 15 minutes and save money and headaches. Without the special tool and instructions on how to properly use it, the job can be very frustrating. Keep in mind the new keys will not match your door locks, so you will need to continue to use your old key for that purpose. The picture below is from the instructions on replacing the tumbler cylinder lock in a 124 chassis.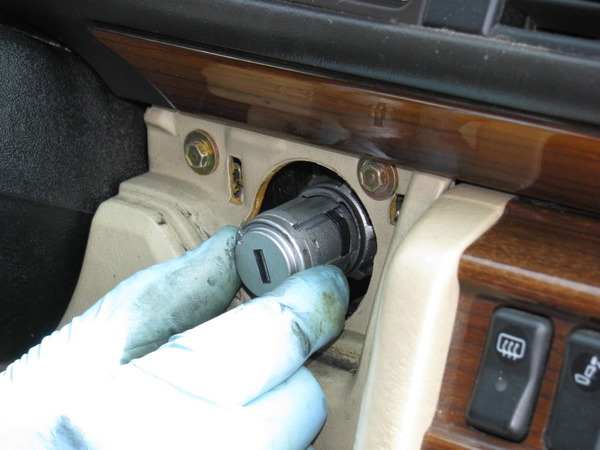 WARNING: If a new tumbler assembly does not solve your problem you will need to replace the steering lock assembly. We offer this lock assembly separately as we have found most owners want to a least try the tumbler first before buying the more expensive part. Look below.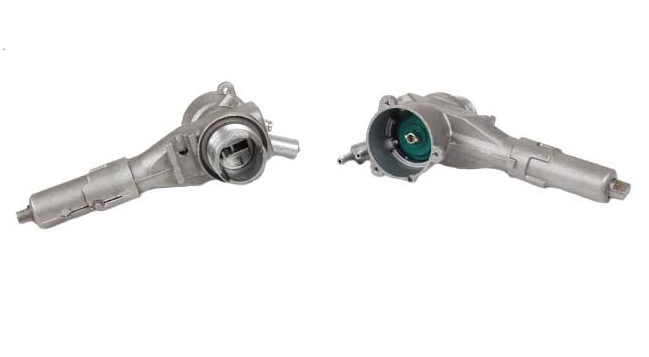 Related Products:
---