MONARK NOZZLES BACK IN STOCK -- FROM FACTORY IN GERMANY!!!
NEW Version 3 - Improved fluid handling design - Watch the video below for reasons behind the changes. If you have been reluctant to overhaul your worn our diesel fuel injectors because the job is too difficult or too costly then think again! You can purchase this kit to rebuild them yourself in your garage and get best results! ( you will be sure they are "balanced." ) Works on all OM616 engines 220D, 240D and OM601 W201 190D 1968 to 1986.
4 Cyl 220D 240D 190D DIY Fuel Injector Rebuild Kit
$315.00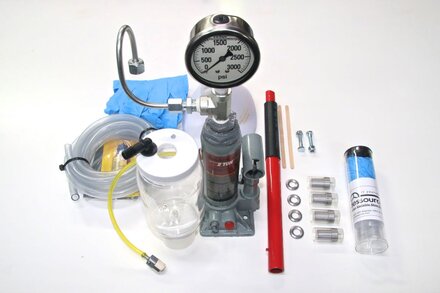 Product Details
This kit contains the following items. We have grouped the following together in this kit so you can save money.  
Set of 4 new German made MONARK Fuel Injector Nozzles with Heat Shields included
Version 3 Bench Mount Fuel Injector Pressure and Balance Tester that you can use at home
Kent's detailed pictorial manual on everything you will need to know to remove, rebuild and tune your injectors
BONUS: Free 26 piece CUSTOM shim washer kit - required to adjust injector release pressure
Diesel injector anti- leak kit.
3 pairs of nitrile gloves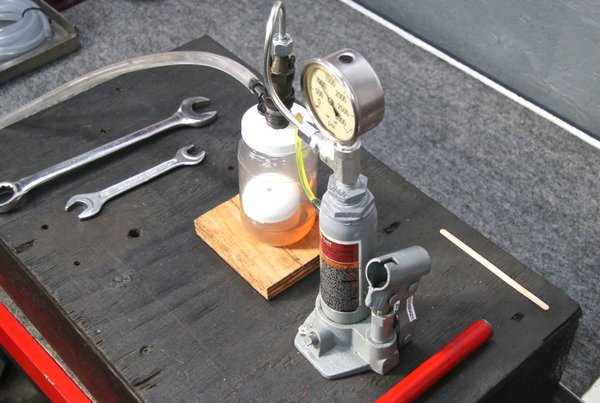 We are not including any tools with this kit as we know some of you may already have the tools needed to work on your fuel injectors. You will need a dial caliper to measure the thickness of your shims, a torque wrench, and the correct injector deep socket. We carry the torque wrench, injector socket and dial caliper that you will need to complete this job. See related products below: Please Note: We also offer a brass tool cleaning kit that is recommended, but not required, to clean your injectors if you do not plan to install new nozzles.. Look below to view and read more about the brass toolkit.
Still not sure you can do this yourself? Here is what one of our customers recently wrote about this rebuild kit:
Dear Kaia and Kent-

Kent has done it again! Another great DIY Kit...What a great package - The DIY Fuel Injector Rebuild Kit. The booklet covers everything in detail with good photos and diagrams. Being able to bench test and bench balance the injectors was a delight with Kent's test pump. The job went very smoothly and I think anyone with the right tools and this complete kit can do this job over the weekend.

By the way, the results are fantastic. My old injector tips were coked over- I don't know how the car even ran with those! The new nozzles are working very very smoothly with no banging (I am running 100% WVO- one tank system). The cost was insignificant compared with the results...

Thanks again for supporting us "car-crazy"  DIY'ers with another great rebuild-it kit.

Diesel Don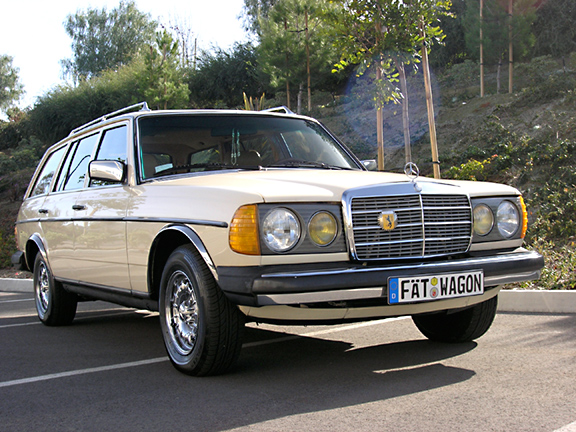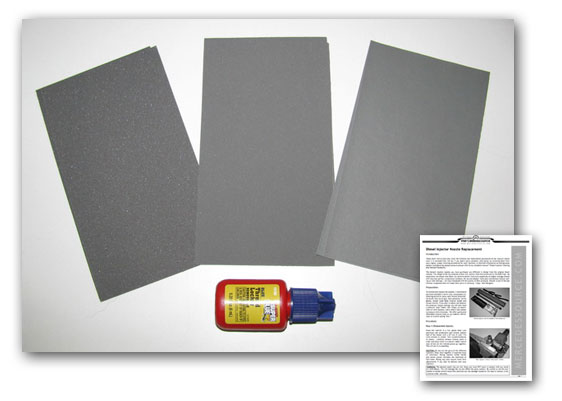 Our diesel injector anti-leak kit is included at no extra cost. This kit will make sure your injector halves don't leak when installing your new Monark nozzles. Instructions and tips are included.  

Note: If you would like to order this kit to solve a pesky leak on your existing injectors Look below to order.
Only one set of these instructions will be included when ordering more than one item that includes this specific instruction sheet.
The health and longevity of your new Monark injector nozzles with be directly affected by the cleanliness of your diesel fuel and its lubricity. Any gunk or crude in your filters or injection pump could travel to the new nozzles and cause scoring leading to premature failure (our warranty does not cover nozzle tip scoring). The following procedures are a MUST when installing new nozzles:
1. Diesel Purge
Run at least one can (two if you have never done it) of diesel purge through your fuel injection system before removing your old injectors.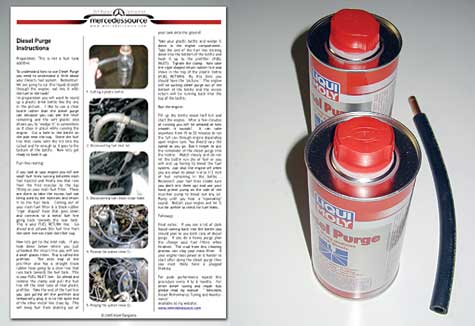 2. Change Filters
Change both your pre and main fuel filter. Use the search box to view all filters.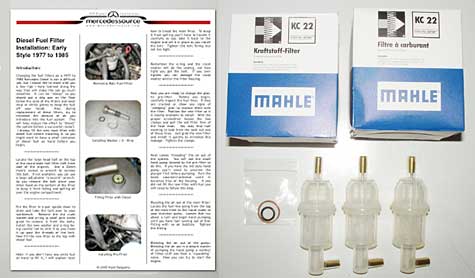 3. Use Fuel Additive
The new ultra low-sulfur  (ULSD) diesel fuel available at the pumps is not kind to mechanical fuel injectors. The sulfur was the key ingredient used to keep your fuel pump and fuel injectors lubricated. To protect your new nozzles we recommend you add a high grade fuel additive to your fuel (such as Lubro-Moly Diesel Hi-Test)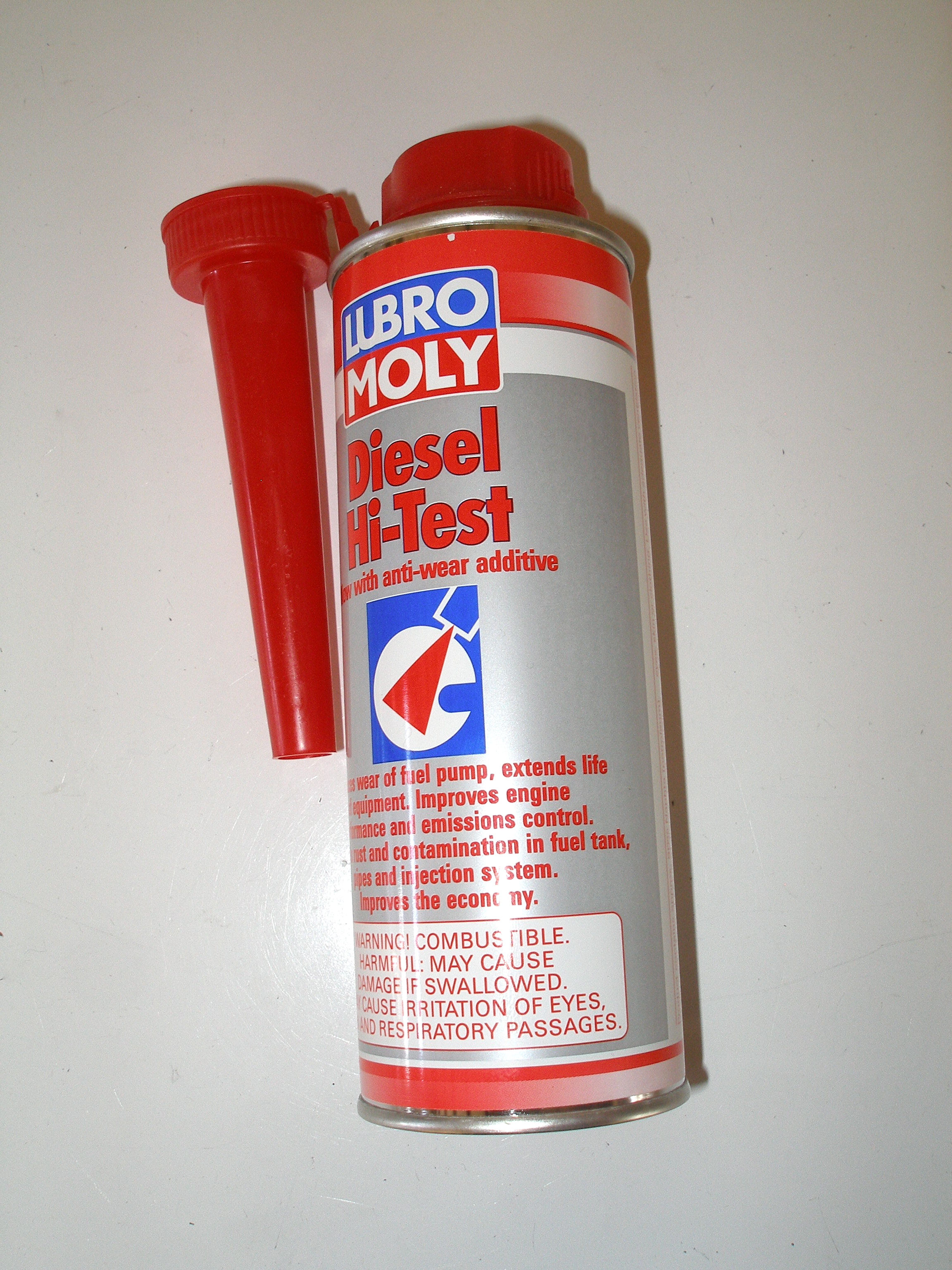 Related Products:
---