This makes installing a wheel a breeze on your older Mercedes - will not fit W140 W220 or some newer models
Use on 110, 111, 112, 113, 108, 109, 107, 114, 115, 116, 123, 126, 124, and 201 Chassis. I am sure we have all tried to hold a wheel onto the hub while trying to start a lug bolt at the same time! If you don't get the hole perfectly lined up it can be frustrating and tiring. With this quality stainless steel custom machined alignment pin all your frustrations will fade away. Comes in nice plastic protective case. Thread size is M12 x 1.5. We also have one that fits the larger 14mm x 1.5 lug bolt holes. See related products below:
ALL Models Wheel Mount Alignment Pin
$17.95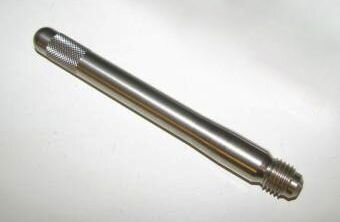 Product Details
Just install the pin into the hub finger tight: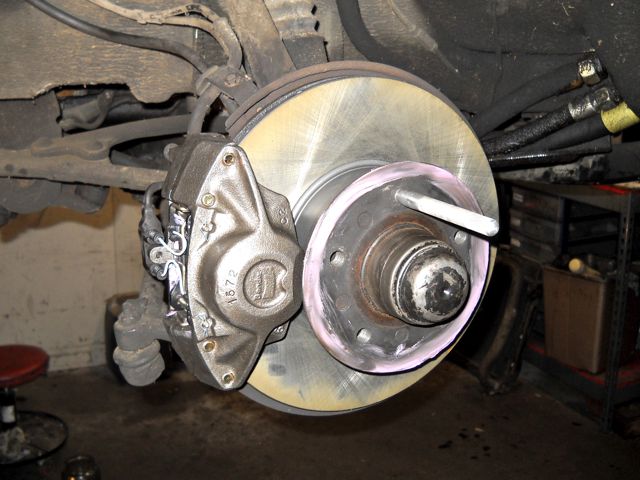 Then hang the wheel onto the pin and you can easily start the lug bolts by hand without having to hold the extra weight or risk injury by having the tire and wheel fall on your foot!  This is a must have tool to carry in the trunk of your Benz.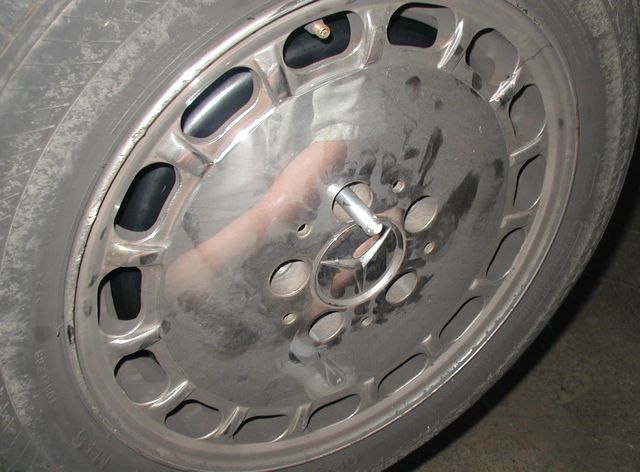 Related Products:
---