Fits 1959 to 1968 Ponton and Finback Diesel Models -
Order now as supply is limited. These are direct replacement nozzles for your factory Bosch Fuel Injectors. You can replace just the nozzle for better fuel economy, more power, easier starts, and less exhaust smoke. 12 month warranty provided on Monark Nozzles when all assembly precautions are followed (as detailed in included instructions).
Early 190D 200D 4 Cyl Monark Diesel Fuel Injector Nozzles w/ Heat Shields
$124.95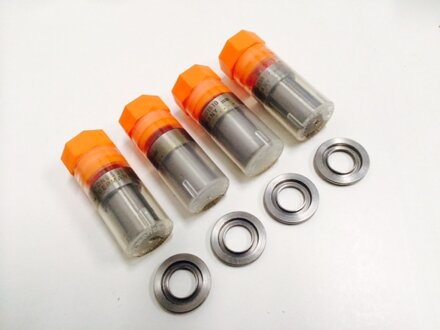 Product Details
Here is a copy of the certificate of authenticity from Monark in Germany:
We want to help you get your old 190D or 200D diesel performing better. We know it needs all the help in can get to motivate you down the road! If your injector tips are worn out here are my recommended replacements. These injector tips are made by Monark in Germany and they are designed with a finer mist pattern than that produced by the Bosch tips. My experience has shown that these tips work better (fuel burn) especially on higher mileage diesels with less than perfect compression numbers. On my own diesels I have also noticed less injector nailing (pinging noise) with these tips installed. Always replace the crushable heat shield washers when replacing your fuel injectors.
Fuel injector easily disassembled for nozzle replacement
Partial instructions are included - covers installing new nozzles in injection holders - but does not cover removal from engine or injector pressure balance testing. If you want complete detailed instructions for all things related to removing injectors, cleaning used injectors, checking spray pattern and balance pressure adjustment, then I would strongly recommend you purchase my complete manual Diesel Injector Cleaning and Testing Procedures. Look below to order this manual.
Ideally you should pressure test and set the correct release pressure when installing new tips. If there is a Bosch repair facility near by you can have them do this testing/adjusting for you. You can install these tips without checking adjustment and in many cases they will fall into an acceptable pressure/spray pattern range. This might be preferable to badly worn out fuel injectors - but best to test pressures and balance injectors if you can.
New tip design produces spray pattern with better atomization (fine mist)
IMPORTANT NOTE:  Bosch tips have some horizontal and vertical bores in the tip. These easily plug up with over time. With these injectors you do not have that problem and they produce a finer spray pattern for better combustion. Many, including myself, have reported great results when running on these improved injector nozzles.
PLEASE NOTE:  Instructions are specific to the later 220D and 240D but all principles apply except for removal and replacement.  Your injectors have hard return lines to remove rather than flexible rubber return hose.
ADDITIONAL ITEMS NEEDED: Anytime you remove and replace your injectors you must replace the heat shield washers under the tips. FOUR HEAT SHIELDS ARE INCLUDED WITH THESE NOZZLES! You will also more than likely need to replace the rubber fuel return hoses connected to the injectors. Trying to reuse the old hardened hoses almost always result in leaks. We sell the injector return line in the factory braided style,, as well as in viton for biodiesel.
I recommend you have a torque wrench handy when rebuilding your injectors. If not we offer one at a great price. Look below to order.Use a torque wrench when cleaning or rebuilding injectors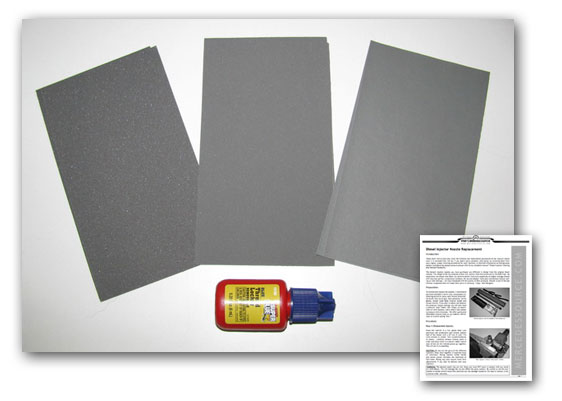 HIGHLY RECOMMENDED: You will need some fine sandpaper to lap in your injector parts during rebuild. We have an kit available separately that will assure your injector halves don't leak when you put them back together.  Instructions and tips are included.  

Note: This kit can also be used to fix a pesky leak on your existing injectors Look below to order. 
WARNING:
The health and longevity of your new Monark injector nozzles with be directly affected by the cleanliness of your diesel fuel and its lubricity. Any gunk or crude in your filters or injection pump could travel to the new nozzles and cause scoring leading to premature failure (our warranty does not cover nozzle tip scoring). The following procedures are a MUST with installing new nozzles:
1. Diesel Purge
Run at least one can (two if you have never done it) of diesel purge through your fuel injection system before removing your old injectors.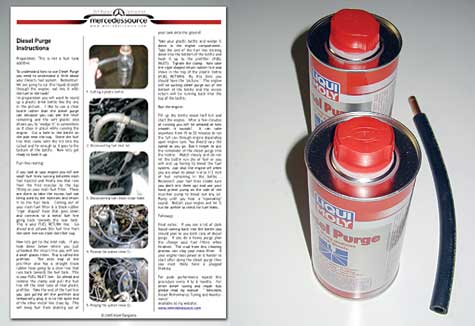 2. Change Filters
Change both your pre and main fuel filter. Enter Fuel Filter in the search box for all available products.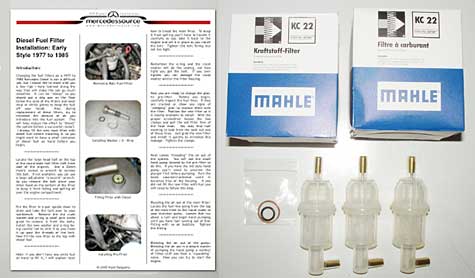 3. Use Fuel Additive
The new ultra low-sulfur  (ULSD) diesel fuel available at the pumps is not kind to mechanical fuel injectors. The sulfur was the key ingredient used to keep your fuel pump and fuel injectors lubricated. To protect your new nozzles we recommend you add a high grade fuel additive to your fuel (such as Lubro-Moly Diesel Hi-Test)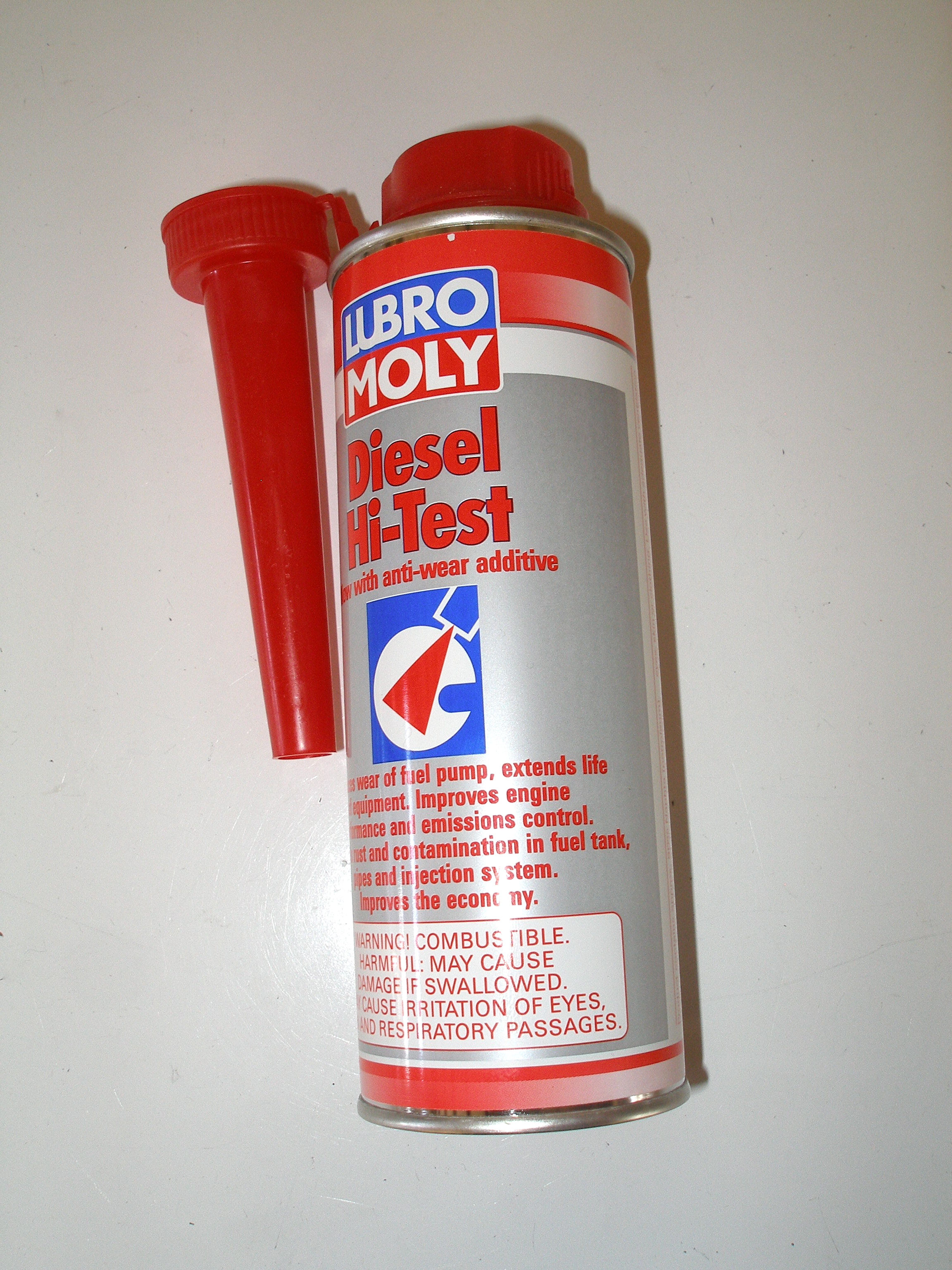 Related Products:
---