240D 300D 300CD 280E and 280CE - *1977 to 1979 direct plug in - *1980 to 1984 with wire plug rerouting - ( read full description and watch video below before ordering )
This original power antenna has been inspected, cleaned, lubricated, adjusted, and tested in our shop. New Antenna mast installed. These are in very good running and cosmetic condition. It may come with either a silver metal or black plastic cover. See the video below for the process. 
W123 Sedan and Coupe Original Hirschmann Power Antenna Refurbished
$275.00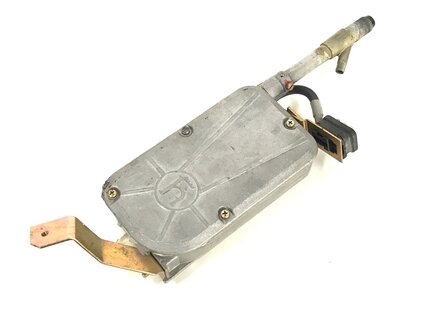 Product Details
PLEASE NOTE: You must have this type of fender mounting hardware for a successful installation. It does NOT come with the fender mounting hardware and seal located at the top of the antenna. You will need to use those parts from your existing antenna or order one from us. See related products below:
 WARNING: There were at least 3 different antennas used on the W123 sedans and coupe. Some of the late ones even had all black plastic antennas with rubber fender grommets. Make sure your current antenna has a 5 FAT PIN plug. If you are not sure remove your fender liner and look. We will need confirmation you have visually checked before we will ship this unit. 
PLEASE notice the length of the plug wire coming from the antenna. The early W123 has a short wire with the plug on the top. The late W123 sedan and couple have a long wire with the plug at the bottom of the housing. If you have a plug on the bottom of your current antenna the video above will show you how to modify the wire and the plug mount so they will reach each other. 
DISCLAIMER: If you plug this antenna into your car and it does not work it means you have a wiring problem. Check to make certain you have power to the plug all the time even with the key off and that you have power to the small blue wiring connection when you turn the radio on.
We have other antennas available for other models. See related products below. If you do not see what you are looking for please email us.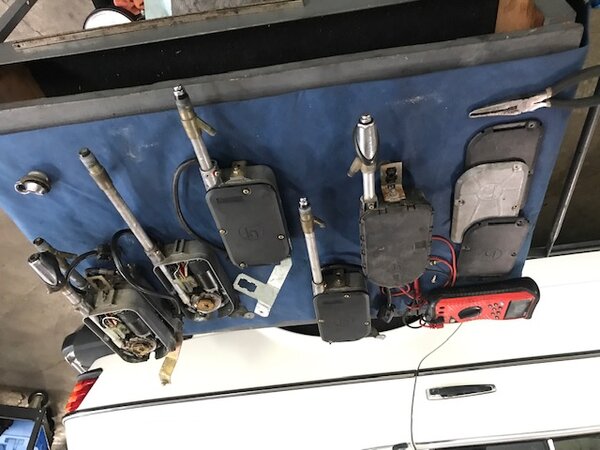 Related Products:
---