Great conversion for 1981 and some 1982 models! Fits Passenger side 126 380SE 380SEL 500SEL 300SD 1981 to 1985. This has the plugs on it so you can change the switch easily in the future!
Many of the VERY early 126's had the wiring soldered to the power seat switch which makes it a real pain to change. This switch was pulled out of an 1981 300SD but it had already been modified with push on plug connectors so you could use a new easy-to-install plug in the future if you need to .  If you currently have the soldered connectors on your W126 switch,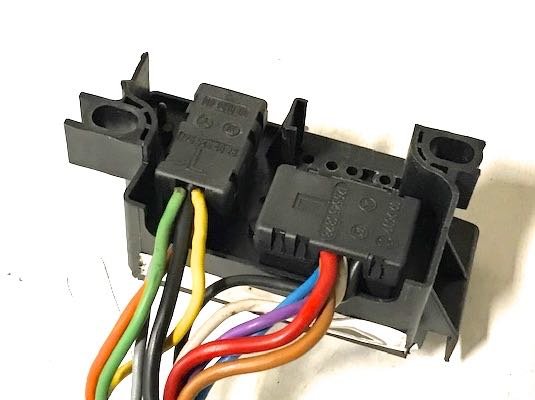 you will have to cut the wires in your door and splice them (using butt connectors) to the wires comming from the plugs in this used swtich ( as you see in the picture) All the wires are there to spice in to your old wiring.
Early W126 Sedan Right Power Seat Switch and Covers - USED
$98.50
SKU:
USED-E126RPSEATSWITCH