Four different sizes of stiff nylon brushes to get into those small plug holes with dielectric grease and applicators
The electrical plugs on 1995 and older Mercedes have a tendency to corrode when exposed to high moisture enviornments. When they do corrode - you will not see the corrosion - and you can end up having all kinds of weird electrical problems. Kent recommends you separate each plug, clean both the male and female contacts, put a very thin film of dielectric grease on the contacts and reconnect each one. 
Electrical Female Plug Contact Cleaner Brush and Anti-corrosion Kit
$7.50
Sale
$6.00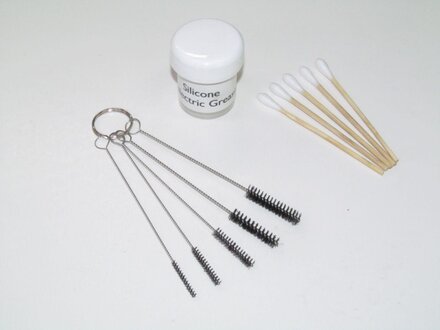 Product Details
Cleaning the male plugs is easy ( use a brass or nylone brush ) but cleaning the holes in the female part of the plug is not easy unless you have the right small round brush. This set of brushes can help you quickly and effectively  clean those key contact points.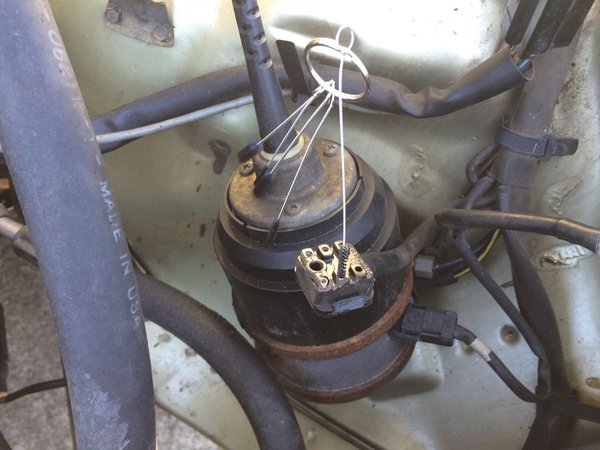 If the plugs are corroded they can be very difficult to separate without breaking the plastic housings. See related products on the right for Kent's favorite tool and watch his demonsration video under the item description.