For W112 coupes, convertibles and sedans with M189 engine. Rid yourself of the constant hassle and adjustment of your dual point distributor!
This kit is currently under development. Kent is looking for at least 3 interested owners before we go into full production. This dual point distributor had a unique cam. that requires a very special shutter as shown below. If you are interested in purchasing this conversion kit please email Kaia at  sales@mercedessource and put in your request. Once we have three interested parties, we will email you back with a projected release date.
Electronic Ignition Conversion for Dual Point Distributor 1963 to 1967 300SE and 300SEL
$178.00
Product Details
The shutter which "fires" the optical trigger is a tight fit on the three-point cam.
The twin points, mounting plate, and condenser can be removed. No modification to the distributor is needed and you can return to the original points if you save all the parts.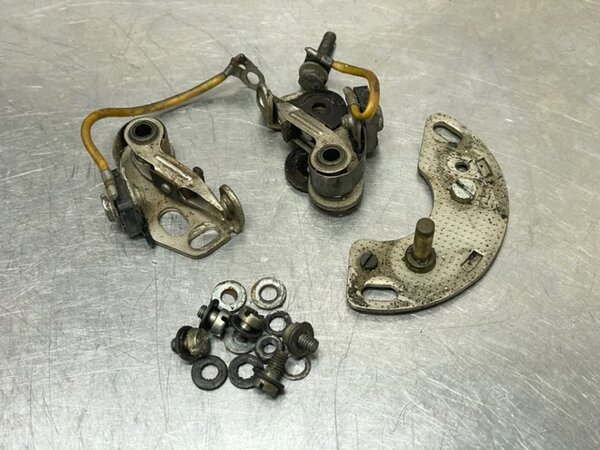 This could be one of the best reliability upgrades you could make on an old M189 six-cylinder engine.