This will prevent seal spring from popping off during installation
This is just what the doctor ordered when installing a new seal. This can prevent the lip sealing spring from popping off during seal replacement. When this happens you will never know it because you can not see the sealing spring once the seal is installed!!!  Talk about having to do the job all over again. The sad thing is that some shops could install the seal and the spring could come off unknowingly. If you have a shop install new seals in your older Benz specificly, you want them to use this grease on the back side of the seal to secure the spring!
Engine Transmission Rear End Seal Spring Security Kit
$9.75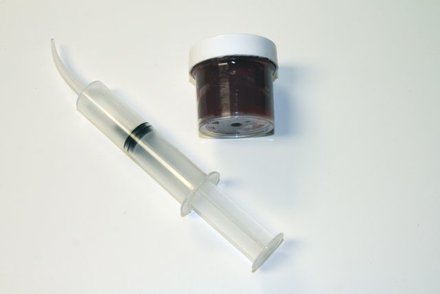 Product Details
This kit contains the following:
1 oz of super sticky grease
One syringe to apply grease easily and with less mess
No instructions included (see Kent's video link at end of page) 
We also sell these items in our complete seal installation tool kit. Look below to view
The best way to prevent a huge mess  and get the grease right on the spring is to use the syringe as shown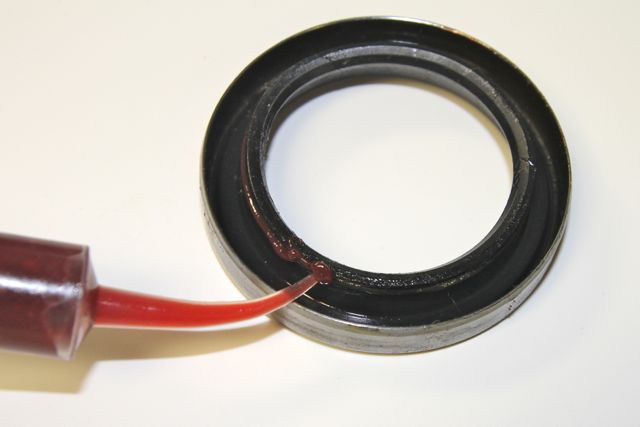 Be sure to watch Kent's video on the perils and challenges of installing new seals in your older Benz.