Perfect for where you have high pressure and REALLY want to grease to stay in place
This black moly grease has some rather amazing properties that solve a number of problems when restoring and maintaining older cars.
Extreme Pressure Moly Grease - 2 oz Screw Lid Clear Container
$3.95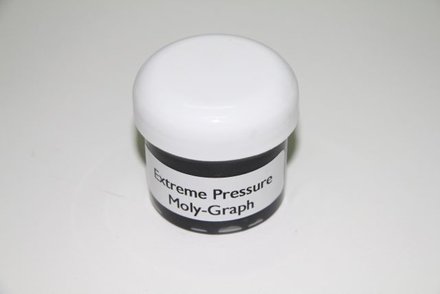 Product Details
Kent decided to package it for you in a smaller and easier to use container.  Ever try to scrape grease out of a large tub or a grease gun tube? The clear plastic container is a flexible plastic so it is not easy to break.  It has a large mouth and the lid screws on and off very easily and keeps the grease fresh and clean. 2 ounces can go a long way unless you are doing something like wheel bearings. In that case you may want to order two. This is an excellent refill for our custom lube kit (listed below). If you need application tools look below.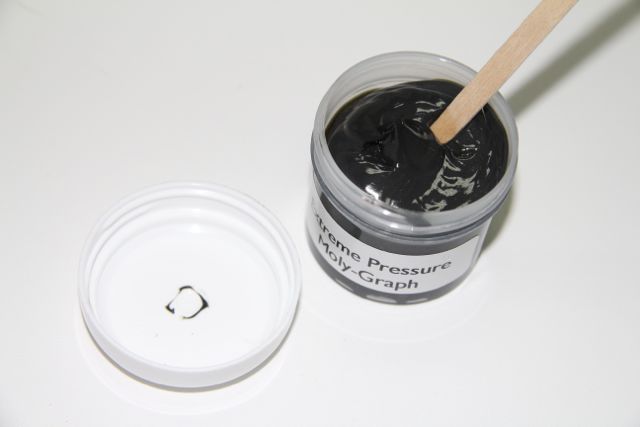 Moly High Pressure Grease: This grease is best applied to those areas that are subject to extreme pressure and subject to water. Ideal inside doors on the gear teeth of the wiindow regulators and on the ball slides of the door check straps. Also on hood and door latches. This is of course ideal for wheel bearings but you will need three to four ounces to redo both front wheels. Use the syringe we sell separately to inject inside the rubber on old ball joints and tie rod joints that may have dried out. 
Related Products:
---