Electric Drill 1-Inch by 1/4-Inch High Performance Carbon Knot Wire End Brush, 0.020-Inch Wire
Kent has tried a lot of different tools over the years to remove body undercoating and rust in preparation for Miracle Paint rust repairs. This is his favorite, especially for small rust repairs like he will show you below:
Factory Body Undercoating and Heavy Rust Removal Tool
$9.95
Sale
$6.95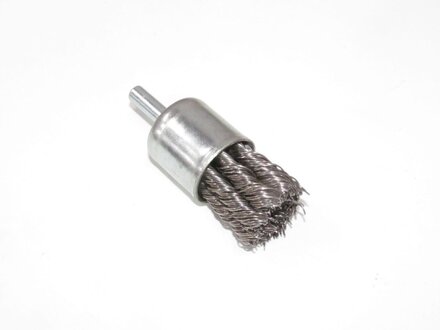 Product Details
Here is the type of repair that this end brush is really good at. Tight places, touch factory undercoating, and rusty rough surfaces are what it is meant for and it only requires an electric drill to power it.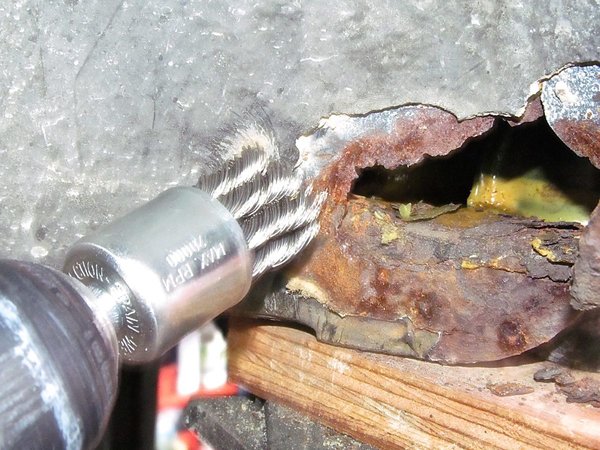 It roughs up the surface well enough that Miracle Paint can really "grab" it.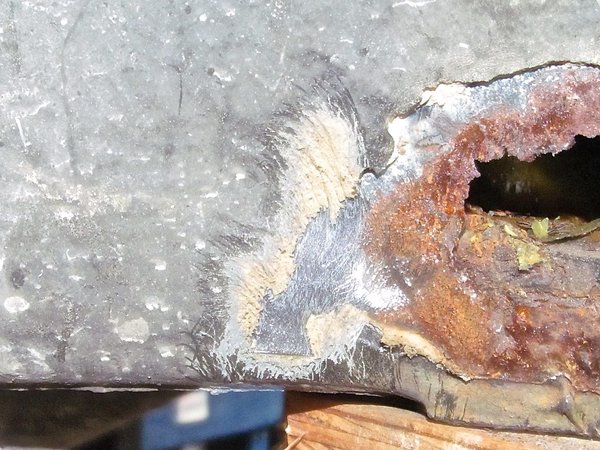 Related Products:
---