Fits most gas engines 1977 to 1993 - See List Below
Brand new Bosch Fuel injector for most CIS engines built between 1977 to 1992.
Gas Engine Bosch C.I.S. Fuel Injector
$35.00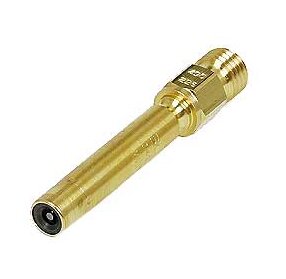 Product Details
NOTE: Does not fit 1973 to 1975 450 with Electronic Fuel Injectors, 1986 to 1991 420 and 560 V8 engines, or 1990 to 1993 300CE 300SL with 104 engine or the W129 500SL from 1990 to 1992. Contrary to popular opinion these do not last forever!  AND once they reach a certain age they can not just be simply cleaned to restore peak performance. If your engine idles rough, quits after startup, smokes, and/or delivers poor fuel economy, it may be time to replace the injectors. They need to be spraying a full and fine pattern (mist). Most of the injectors I test on engines with more than 120,000 miles have lousy spray patterns. Take a look at the images below of injectors I recently tested from a 300E.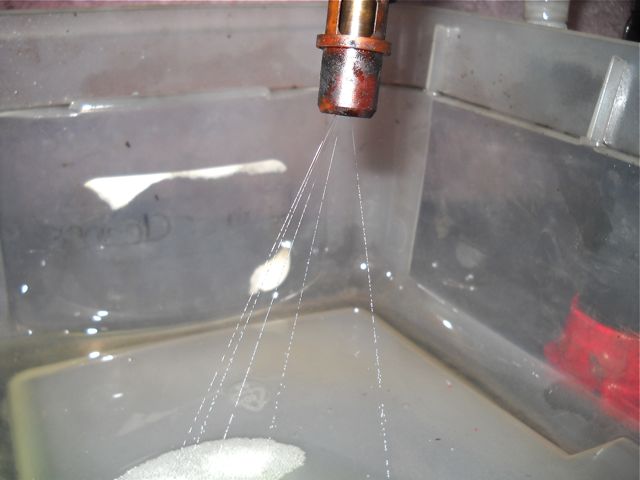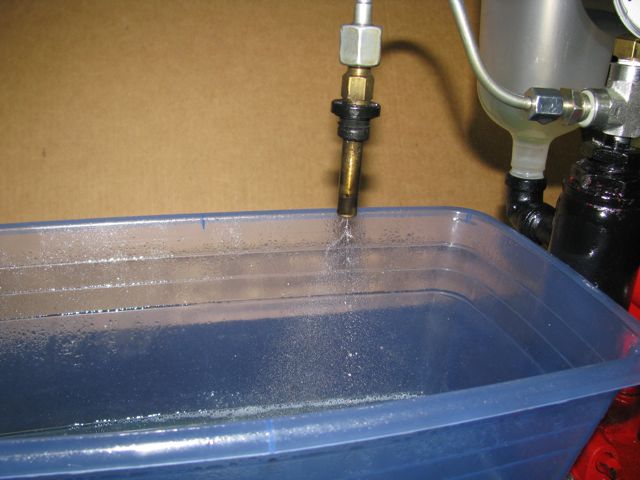 Now take a look at testing a brand new injector. Notice the difference!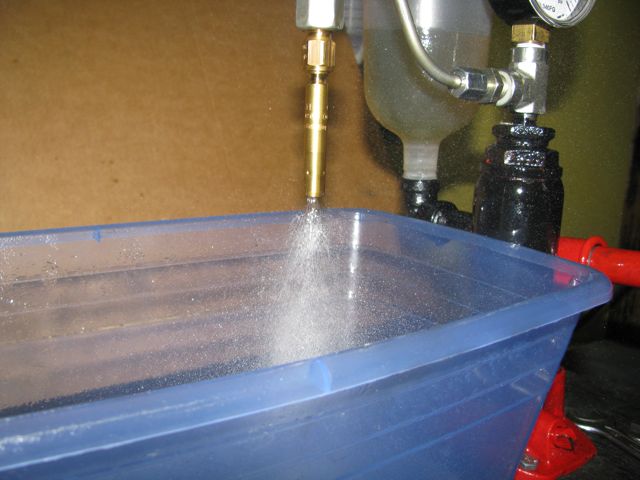 Fits the following:
MERCEDES BENZ 260E
MERCEDES BENZ 280 SL - EU (GRAYMARKET IMPORT)
MERCEDES BENZ 280 SLC -EU W107.022 (GRAYMARKET IMPORT)
MERCEDES BENZ 280CE
MERCEDES BENZ 280E
MERCEDES BENZ 280SE
MERCEDES BENZ 300CE
MERCEDES BENZ 300E
MERCEDES BENZ 300SE
MERCEDES BENZ 300SEL
MERCEDES BENZ 300TE
MERCEDES BENZ 380SE
MERCEDES BENZ 380SEC
MERCEDES BENZ 380SEL
MERCEDES BENZ 380SL
MERCEDES BENZ 380SLC
MERCEDES BENZ 450SEL
MERCEDES BENZ 450SL
MERCEDES BENZ 450SLC
MERCEDES BENZ 500SEC
MERCEDES BENZ 500SEL
MERCEDES BENZ 500SL - EU W107.046 (GRAYMARKET)
MERCEDES BENZ 190E 2.3
MERCEDES BENZ 190E 2.3-16
MERCEDES BENZ 190E 2.6
MERCEDES BENZ 300E 2.6
MERCEDES BENZ 300E 4MATIC
MERCEDES BENZ 300TE 4MATIC
Related Products:
---