Great ratcheting box for hard to get to nuts and bolts like adjusting alternator belt tension
One of the handiest wrenches you can own! This double reversing ratcheting S wrench can save the day!  Works great for 17 mm nuts like on bumpers and alternator brackets and the 15 mm can work on some hard to get to flex disk bolts.
GearWrench KD 85232 15 x 17 mm S-Shape Ratcheting Wrench
$14.95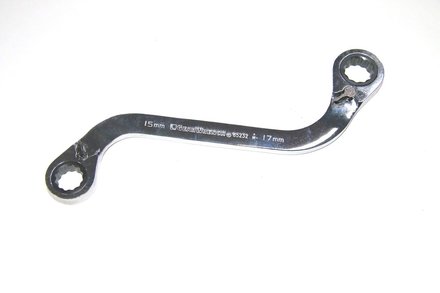 Product Details
This is my absolute favorite wrench when adjusting the alternator belt tension on a OM616 or OM617 diesel engine.