Superb socket gripping action and precise notches allow good lock in of the extension
I have used a ton of 5/8 inch spark plug sockets over the years but this one is the best. Primarily for two reasons: 1. The rubber holder inside the socket is twice as long and twice as strong as what is in most of the other spark plug sockets out there.  2. The 3/8 cutout at the top of the socket has two deep notches that really hold the extension or ratchet to the plug socket. With two notches you can move a wobble extension out to its edge to really get the side to side movement needed in some applications. These two features eliminate the two common problems when installing plugs.  1. The plug falling out of the socket.  2. The socket falling off the extension or the ratchet. 
High Quality USA Made 5/8 Inch Spark Plug Socket and 3 Inch Extension
$11.50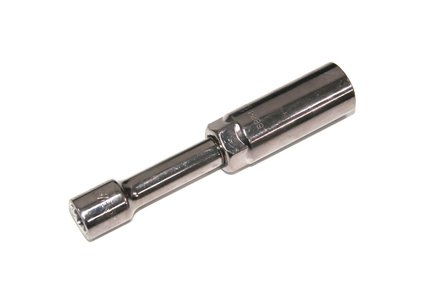 Product Details
This is for the smaller sized spark plug used on most engines after the mid 1980's. The overall length of the socket and extension together is 5 inches. On some engines you may have to add another short extension.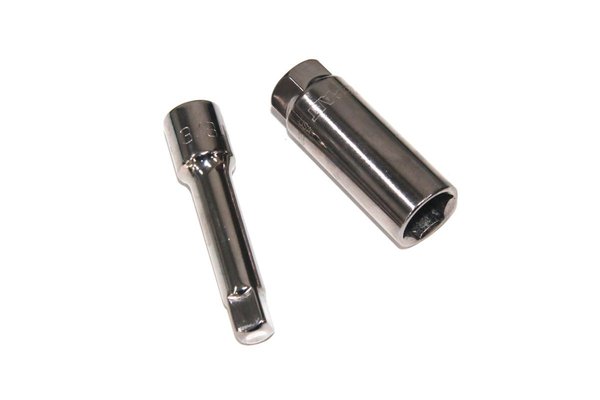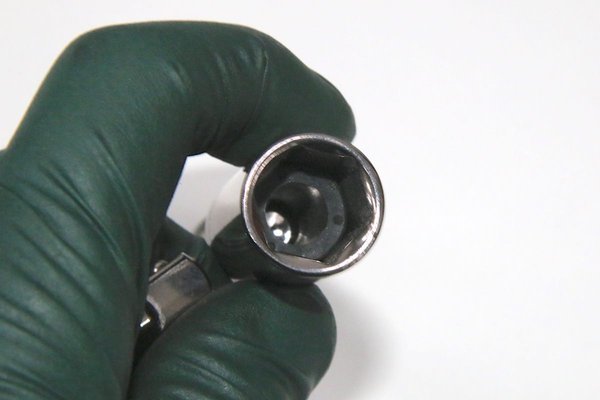 If you are not sure of the size of your spark plugs please check before ordering. We have a very good magnetic swivel spark plug socket for the older style spark plugs. See related products below:
Related Products:
---