First year R129 production. First M104 twin cam engine. First Power Top. First cabin air filter. Project car you finish. NOT RUNNING. Must be picked up with truck and trailer. All parts that come for the engine will NOT fit inside the car for transport.
Please do NOT try to check out online to purchase this Mercedes. If you are interested please email us through the contact us link above. This is one of my cars I have been trying to finish for the past three years and never seem to find the time. I don't know why it seems when you get older you get "busier" and find "less time" to complete projects. A few years ago I pulled the head off the engine due to a small oil leak out the right rear corner of the head ( fairly common). The car ran and drove great but the smell from burning oil on the exhaust manifold was too much especially with the top down. The head has been all cleaned up and fitted with new parts as required (see pictures below) but needs to go back on the car. If you are willing to take on this project and finish it yourself then this convertible might be for you.
Kent's Milestone 1990 White 300SL Convertible For Sale
$4,250.00
Sale
$3,700.00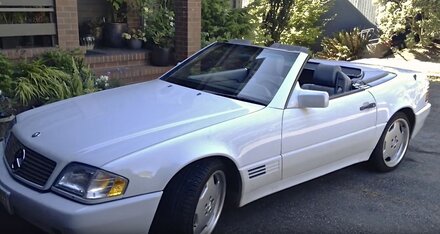 Product Details
It is a very nice low mileage (104,000 miles) R129. Both tops in good condition, body and superb paint with no dents or rust, grey leather is very nice with no rips or tears, and this is one of the best looking SL 300's with the AMG factory wheels. The car will need to be picked up and trailered. There are 4 or 5 of boxes of parts all neatly organized and packed. Best to come and get it yourself as the exhaust system is also out of the car ( and it is in good condition) and is a very long and heavy single piece. 
Here are some pictures of the cylinder head. It has been checked and cleaned with new parts to install. I had the valve cover powder coated in white to match the color of the car. You will receive a new head gasket and correct sealing compound. kentscarsforsale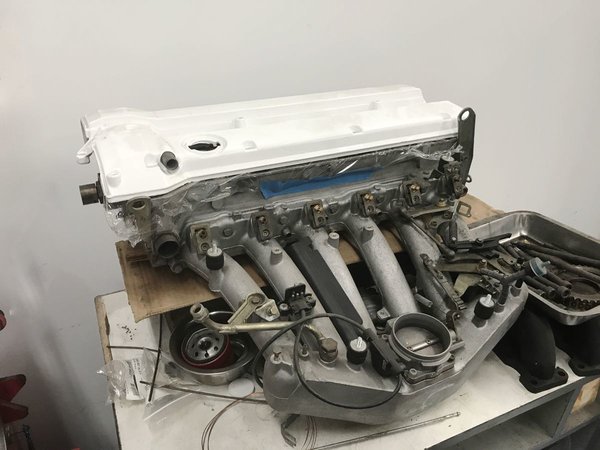 To make this car driveable you will need to put its engine back together or install another M104 engine removed from a running car.  You should have experience working on engines to take on this project. I do not recommend you take this to a mechanic. Complete the work yourself and you will know it is done right. There is lots of information on the internet about the M104 engine. Before contacting us for purchase information please read the full description above carefully.