Will need replacement rubber diaphragm. Solenoid works good. Original Mercedes valve
For heat control on the late W123, 107 380SL 560SL 1982-1991 and W126 1981 to 1991. Good used mono-valve switch solenoid. When this goes bad the valve will not operate and if it shorts and gets overheated then a new valve will not fit into the solenoid housing. This solenoid has been power tested and is working.
Late 123 107 126 Monovalve Heater Switch Valve Solenoid Used
$125.00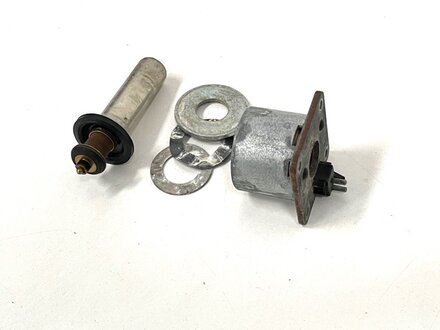 Product Details
Extra included at no charge: We will include the TORN monovalve in the picture but it will not function without a diaphragm repair kit. We do not carry those but you can find them on eBay.
Related Products:
---