Fits ONLY those models listed below with CIS mechanical fuel injection
Brand new Bosch Fuel Injector as shown. This is the later style with the smaller threads. It will only fit the models listed below with CIS fuel injection. How do you know if you have CIS? If you have hard metal fuel lines going to your injectors with no wires you have CIS. If you have any wires connected to your fuel injectors you do NOT have a CIS injection system.
Late CIS V8 and Twin Cam Six Cylinder Gas Engine Fuel Injector
$67.00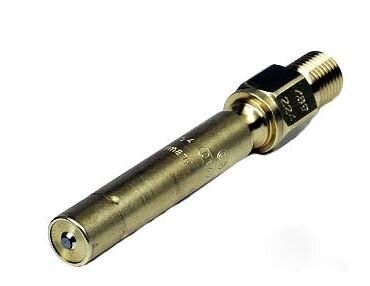 Product Details
These are the years and models that apply but they must be equipped with CIS. Some European models may have electronic fuel injection. If you are not sure please do not order until you confirm your fuel injection system.
1990 to 1992 300CE with CIS
1990 to 1993 300SL with CIS
1986 to 1991 420SEL with CIS
1990 to 1992 500SL with CIS
1986 to 1991 560SEC with CIS
1986 to 1991 560SEL with CIS
1986 to 1989 560SL with CIS
ALWAYS replace the primary fuel injector seal while removing and replacing a fuel injector. See related products
Related Products:
---