Fits all 420SEL, W129 500SL and all 560 V8 Engines from 1986 to 1992 with CIS injection
Now available as a cost savings kit! Eight new Bosch CIS fuel injectors with eight holder bushing O-ring seals. If your applicable V8 engine has over 120,000 miles and you think your injectors are ok then you might want to think again. I have been amazed with the poor results of our recent testing of large number of fuel injectors from various gas engine models ( 1977 to 1993). Less than 20 percent of those injectors tested passed a simple spray pattern and leak test. Unlike diesel injectors there is no way to take them apart, adjust, or rebuilt them. It is possible to test and clean them with Kent's custom pressure tester, but you can not always be assured of success particularly if your engine has over 180,000 miles.
Late V8 CIS Bosch Fuel Injector Set (8)
$495.00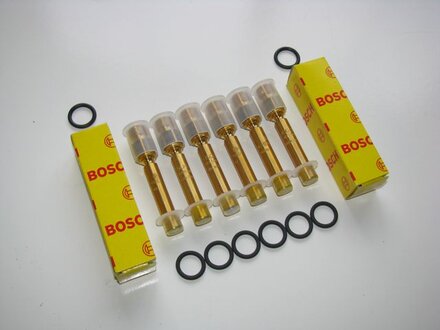 Product Details
Brand new set of eight Bosch Fuel Injectors as shown. These are the later style with the smaller threads. It will only fit the models listed below with CIS fuel injection. How do you know if you have CIS? If you have hard metal fuel lines going to your injectors with no wires you have CIS. If you have any wires connected to your fuel injectors you do NOT have a CIS injection system.
1986 to 1991 420SEL with CIS
1990 to 1992 500SL with CIS
1986 to 1991 560SEC with CIS
1986 to 1991 560SEL with CIS
1986 to 1989 560SL with CIS
Unless recently replaced we always recommend new injector holder top seals. Before ordering I recommend you remove one of your fuel injectors and inspect the condition of the seal. Look for brittle wear. Can cause high speed idle and rough running. Look below to order these seals separately.
If your engine idles rough, quits after startup, smokes, won't start when hot and/or delivers poor fuel economy, it may be time to replace the injectors. Spray timing and pattern are critical to top engine performance. They must be spraying with a full and fine mist. Take a look at the images below of injectors I recently tested from a 300E.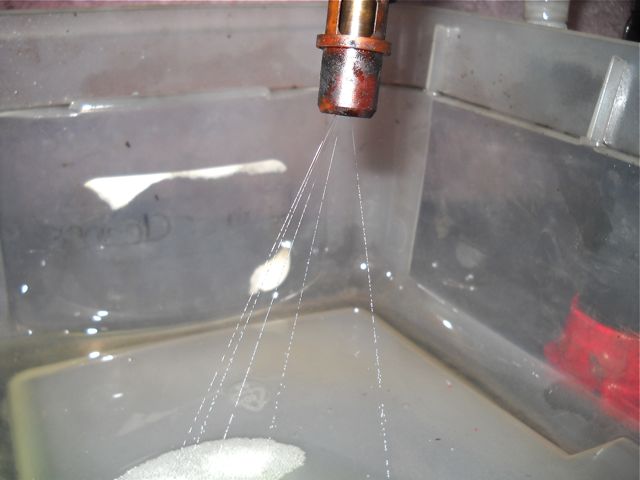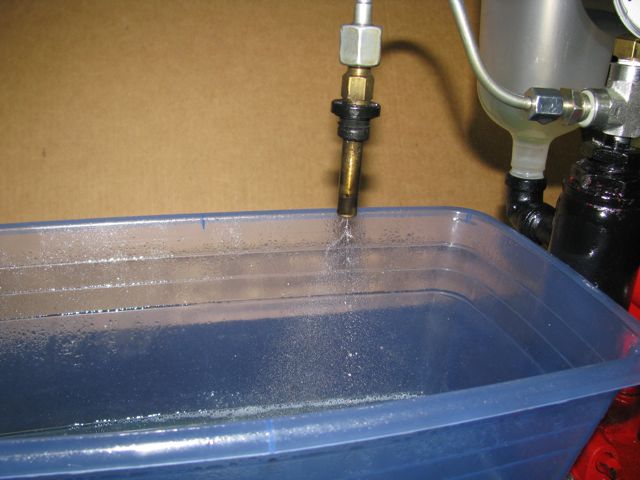 Now take a look at testing a brand new injector. Notice the difference!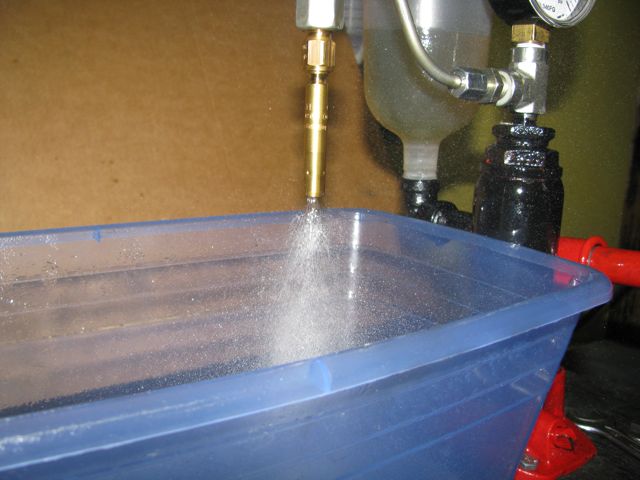 Related Products:
---