Wheel size 6 x 14 inches Part number 1084001402
These are the style of wheels that started showing up in the very late 1960's and early 1970's. Please note size and part no. They will fit on almost any Mercedes from the early sixties up through the W123 but please make sure you want the 6" wide wheel. They are made this wheel in the 6.5 inch width that was used on the heavier V8 cars. These are designed to use the full hubcaps only. The small round hubcaps will not work on these wheels.  They are vented with round holes to increase brake cooling and efficiency.
Late W108 W111 Early W116 R107 Vented Steel Wheels
$360.00
Sale
$275.00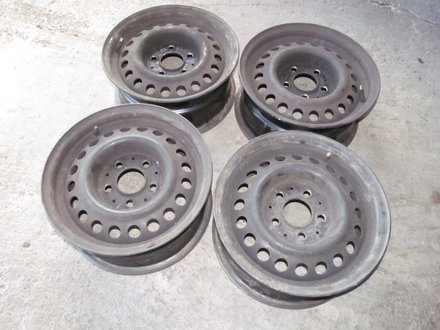 Product Details
This particular set of wheels is in excellent condition with no dents or curb damage to the lips. Wheels were used very little and have been in storage for over 20 years. ONLY ONE SET AVAILABLE.