Very Rare Find. Fits 1980 to 1985 W123 and 1981 to 1989 W126. 10 found in old warehouse.
WOW! Look at this . Even in the factory bag with original part number. Comes with one key. Super smooth operation that you can really feel!
Late W123 Early W126 GENUINE MERCEDES Ignition Tumbler and Key
$95.00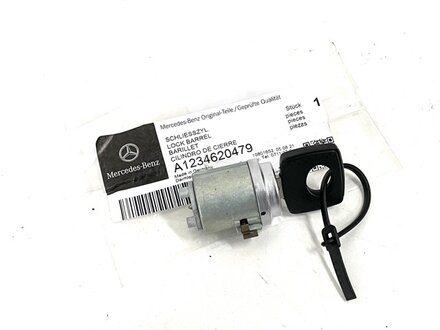 Product Details
PLEASE NOTE: No instructions are included with this tumbler assembly. Those can be purchased separately with our installation kit listed below. Keep this in mind! If your steering lock is worn out ( as is the case now with many of these old steering lock assemblies ) then this new tumbler assembly will not solve your "sticking" key problem. 
Related Products:
---