A MUST have tool when changing plugs or plug wires on all 1999 to 2006 M112 and M113 engined Mercedes
If you think you can pull the plug wires of the spark plugs safely on these engines without this tool go ahead and try. Of course you could make your own "pry too" but you are probably going to need metal cutting and welding equipment. Maybe just better to purchase a chrome plated ready made tool.
M112 V6 M113 V8 Engine Spark Plug Boot Removal Tool
$26.50
Sale
$19.99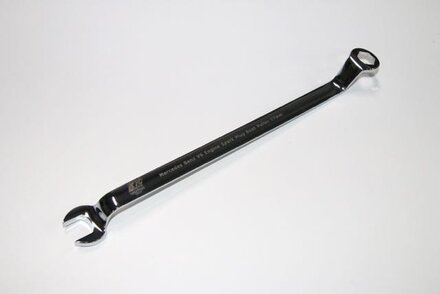 Product Details
To remove the spark plug wire boots from the spark plug ends you use the open bent end of this wrench to get under the boot and "pry" it off.