Apples to models 1986 to 1995 with "TOOTHED" style antenna mast (read more in the description below
A non working power antenna can be very frustrating. Those original Hirschmann antennas are really quite reliable. They usually fail through neglect and lack of lubrication. But sometimes they just fail due to old age. If you understand how they work and know what to look for many times you can repair them yourself. Sometimes it will take a spare antenna for parts. Other times it may just need a good cleanup and lubrication. If you hear the antenna motor running and the mast is not going up or down it may just need a new mast installed.
Mercedes Later Power Antenna Inspection, Removal and Repair - On Demand Video
$16.99
Sale
$8.50
On Demand Video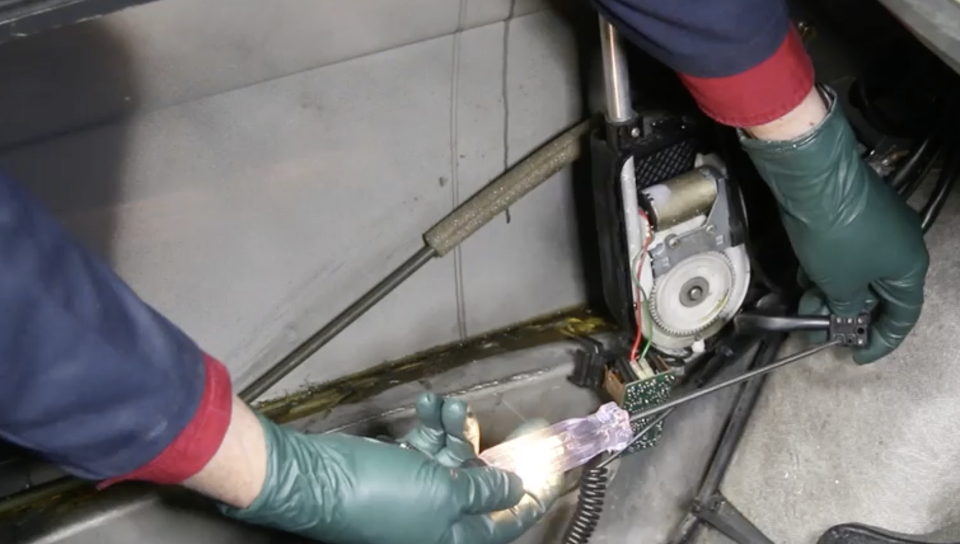 Product Details
Video Preview:
In this video Kent will walk you through the steps of removing and taking apart a "toothed" type antenna which was found on many models from around 1986 to 1995. This includes the late W126, W201, W124, and some early W140 with the plastic cover that snaps on. You will need to figure out which type of antenna you have before you order this video. If the cover is held on with screws this video will not help you!  PLEASE NOTE: This video will not apply to the older antennas up to 1985 that had the smooth antenna mast tail.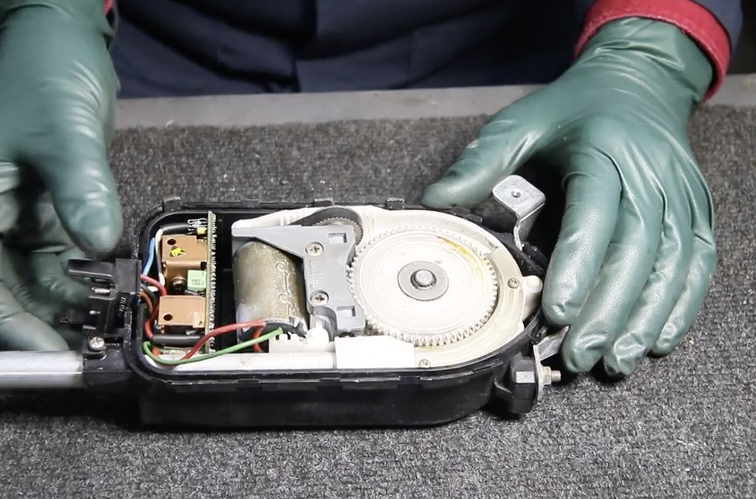 Summary of subject matter covered:
How to remove the antenna (W126 specifically shown)
How these style antennas are secured to the rear fender
Testing for power to the antenna before removing
Disconnecting wires and cables from the antenna
Pulling the antenna out with the mast stuck full up
Snapping the cover off the antenna housing
Summary of problems that occur inside the antenna
Theory and function of operation
How to test function of the motor
Plug wiring schematic for bench testing
Testing used antennas on the bench
Removing and replacing the mast
Inspecting and bench testing operation of the antenna mast
Cleaning, straightening and lubricating the mast
Final checks before closing up
Operation of the mast
Replacing circuit board with good used
Complete disassembly for inspection or removing broken mast tail
What to look for in the plastic drive gears
Importance of lubrication to prevent most problems
How to lubricate internally
Care in reassembly - locating and installing spacers properly
Inspecting the cover gasket
Snapping the cover back on
Removing old grommet and polishing fender
Installing the new grommet with proper lube and aligning
Installing the antenna back into the car
Final power tests
NOT COVERED: Troubleshooting and repairing the circuit boards inside the antenna is not covered in this video. Up and down adjustment as well as dash switch troubleshooting and repair is not covered. You will need to remove the inside trunk fender panel cover on the left side to access the antenna. Details on removing and replacing this panel are not covered. 
Total run time: 40:41 
---
How to view this on-demand video:
Once you complete the purchase of this video you will be able to view it immediately when you are logged in and on your personal account page (click on My Account). The video(s) will show up under My Video Manuals. The video is NOT downloadable to your computer or mobile device, but you will be able to view it anytime, from anywhere and from any device as long as you have internet access and you are logged in to your account at mercedessource.com.
Important note: This video manual may or may not include all the information you will need to troubleshoot and/or repair your specific problem/s. Please read the full description carefully to determine if this video is applicable to your year and model and contains the information you are looking for. If not, please refer back to our "Solutions Finder" and enter your chassis number and the specific problem you are having to see if we offer a solution.
Related Products:
---