For 6 cylinder 230SL 250SL 280SL 250SE 280SE and 280SEL
These fuel injectors do wear out and there is no way to rebuild them. They can be tested and cleaned using Kent's special tester. See related products below. Many time cleaning will bring them back to acceptable performance. Best to know for sure before buying 6 new ones.
New Bosch Fuel Injector for Early Mechanical Fuel Injection ( MFI )
$132.20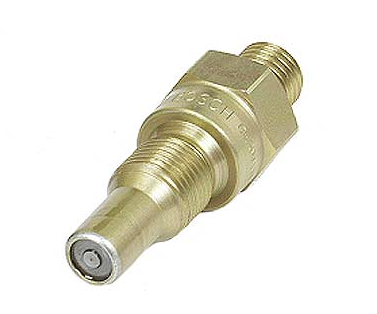 Product Details
These dirty or worn out these injectors can make your engine run very rich (poor fuel economy). When this happens you will discover your engine oil smells like gasoline. This condition should be avoided, as it is the no.! reason for premature piston ring and cylinder wall wear which leads to loss of power, poor combustion and every more fuel working its way into the engine's oil pan!
Related Products:
---