To reduce the voltage to the glow plugs from 12 to 9 to 10 volts.
This resistor will prolong the life of our FAST pencil glow plugs in your old Mercedes 170D or 180D.
OM 636 Diesel Engine Monark Fast Glow Conversion Ballast Resistor
$49.75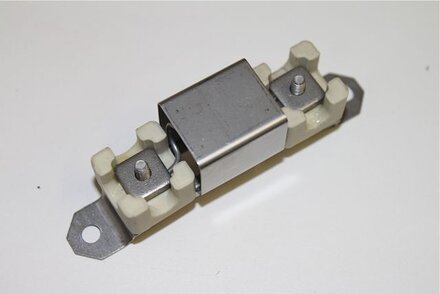 Product Details
Depending on the nature of your current wiring this ballast resistor may or may not be needed. If you are running an OM 636 diesel engine in another application then this is a must have to prevent premature burnout. Please refer to the complete description of our OM 636 conversion kit to learn more (look below).
Related Products:
---