These fit U.S. model 350SL, 450SL, 450SLC, 380SL, 450SE, 450SEL, 6.9, and 300SD
Exceptional set of fog lights as shown. These are no nice I decided to take a picture of them apart. Glass and chrome reflectors are in super conditon. No dents in the chrome rings.
R107 W116 Original Fog Lights in Excellent Condition - USED
$182.00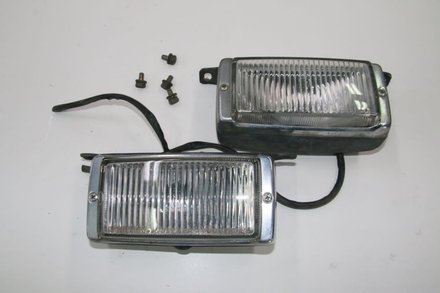 Product Details
Came off a W116 with only 120,000 original miles. Bulbs are included but I can not guarantee their condition as they haven't been turned on in the past few years.