For models from 1972 to 1980 with automatic vacuum door locks - W114, W115, W116 and W123
This kit is intended to fix SLOW LEAKS in your older door lock actuators. It is NOT intended to repair leaks caused by cracks or tears in the rubber diaphragms!! Please CAREFULLY INSPECT ALL  of the rubber on your leaking unit before ordering this kit. If you find any evidence of cracked or deteriorating rubber diaphragms they will need to be replaced. See our other kits listed below. 
Rubber Diaphragm Door Lock Actuator Slow Leak Fix Kit w/ Video Instructions
$18.75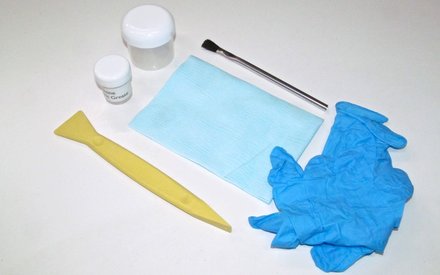 Product Details
This kit contains the following:
1/2 oz. containter of silicone dielectric grease
2 oz EMPTY container for your rubber cleaner ( rubbing alcohol NOT included)
1 acid brush
1 plastic pry tool
Special lint free cleaning cloth
I pair nitrile gloves
PLEASE NOTE: The instructions that come with this kit do not cover removing the actuator from your door (see additional resources below).  It is assumed you already have the actuator out and on the bench.
RECOMMENDATION: You should consider doing this to your door lock actuators BEFORE they fail. The process will extend the life of the diaphragms. If you plan to have your door panel or panels off for any reason - Do this job!!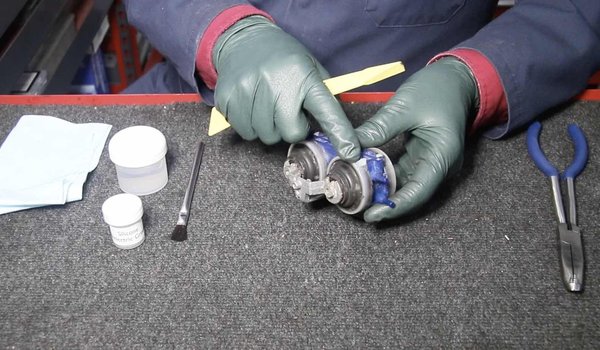 Related Products:
---