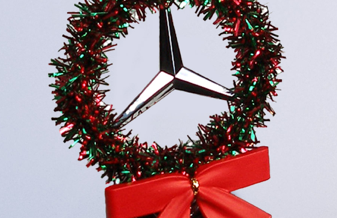 $12.95
Currently out of stock.
Heavy Duty - can survive 90 mph!!!
Here is a chance to deck out your Benz this Holiday Season, or give as a gift to the Mercedes fan! How awesome is this for some real Christmas decor! Kent found these and just had to have them to offer to our customers for the holiday season.   Available here in a GREEN/RED combination.