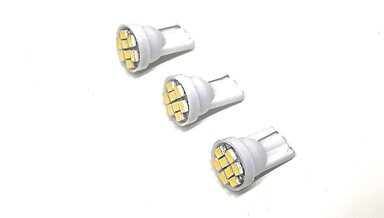 $16.95
Currently out of stock.
WARM WHITE COLOR (yellowish light like original color) : Increase brightness substantially without increasing heat! Comes with free video: Extra Bonus bulb included an no extra charge.
WARNING: Be very careful buying these from another vendor. They will not work in Mercedes. We have to modify and test each one here in our shop to make certain you will receive a bulb that works and will not burn out immediately!