Misc sizes and lengths 4 to 12 inches long. For replacing those rotten hoses throughout vacuum system
16 pieces 4" to 12" long misc ends from our cutoff stock. From 1/8 inch to 3/16 inch diameter. These can be used on various vacuum connections. Maybe some small fuel hose included. Yes, Kent does use fuel hose on vacuum systems as it will not swell and rot like a regular rubber vacuum hose.
Small Vacuum System Hose assortment - 16 Pieces
$14.75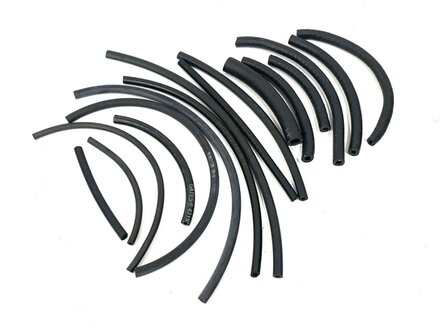 Product Details
PLEASE NOTE: Not to be used for diesel fuel injector fuel return hoses!!