Tray assembly as shown: Light bar and other accessories sold separately
This light bar stand is shipped unassembled. You must assemble the trays with the screws included. You can decide how many dividers you want in each tray during assembly.  The main shaft has been modified by Kent with a heavy duty threaded stud ( big washer and wing nut included ). It will need to be attached to the round metal base with the hardware included. The threaded stud would give you the option to mount our light bar on top the shaft or any other work light of your choice that has the appropriate swivel base.
Superlight LED Shop Light Bench Mount Stand w/ 2 Revolving Storage Trays
$39.95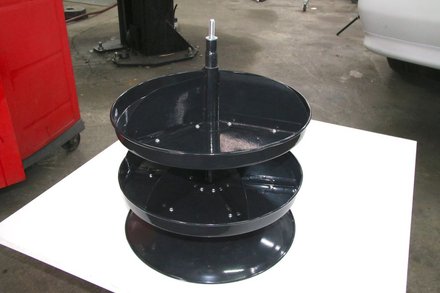 Product Details
Here is how the kit will come to you:
Once you assembly the tray stand unit you can attach the light bar and it will look like this: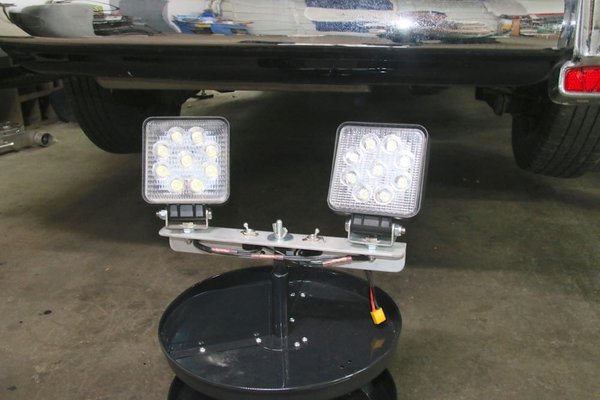 Assembly is very straightforward with the hardware include. You can assembly one or both of the trays with one or more dividers left out. This would give you more room for larger tools and parts. It is your choice! You can be as creative as you would like.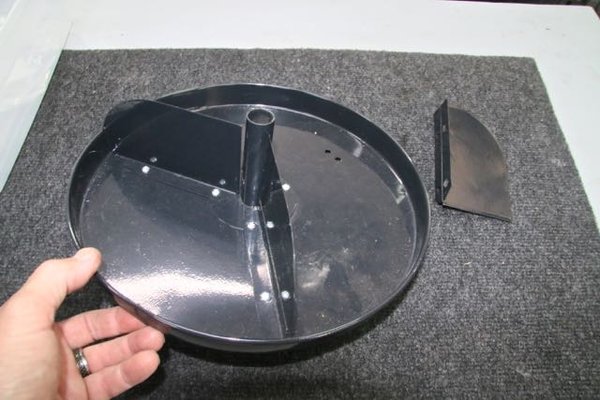 SPECIAL NOTE: No assembly instructions are included other than what is provided in Kent's videos and SuperLight product descriptions. To view all components and attachments of the SuperLight see related products below. A short section of white plastic tubbing is included with this kit. Cut sections of this tube can be used to provide spacers (plus "bearing" surfaces) between the base and bottom tray and between the bottom and top trays. This provides separation between the trays plus allows the trays to spin more freely with no noise. Decide how much space you want between the trays and cut sections of this plastic tube accordingly.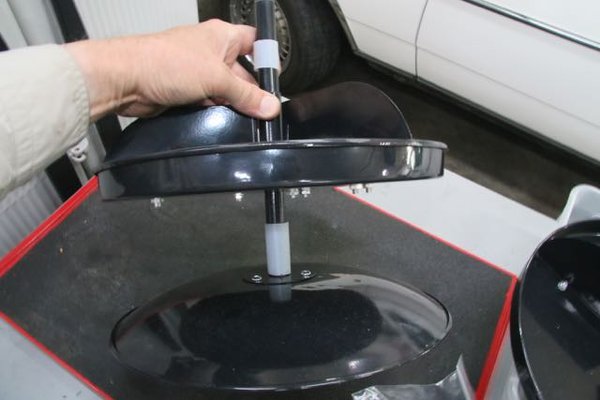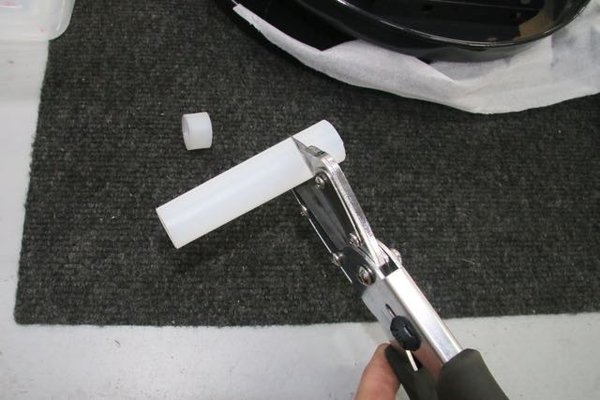 Related Products:
---