CLEARANCE - Only one available at 50% off the regular price.
This kit came standard in all our STC 100 conversions but they are no longer offered for sale and we can not support this product if you purchase it. We offer no instructions at this price so please do not ask. You must have a working knowledge of SVO conversions to know how to install this on your OM616 or OM617 diesel engine. 
SVO WVO Loop Fuel Valve Installation Kit - NO INSTRUCTIONS
$59.95
Sale
$30.00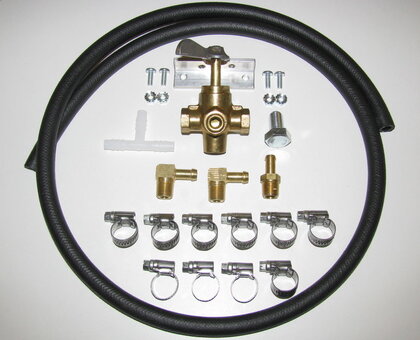 Product Details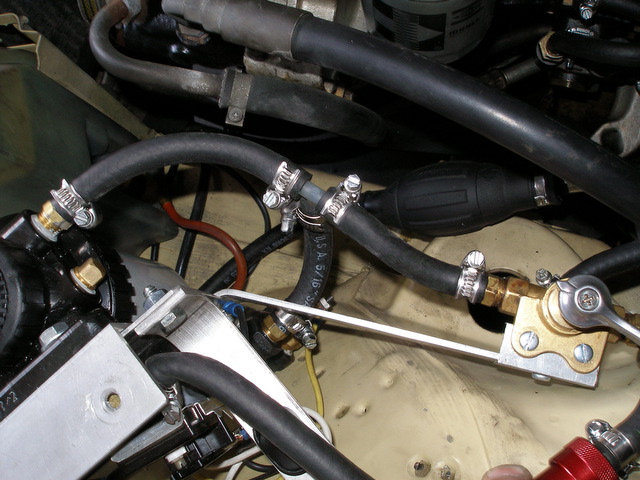 This kit will allow you to loop warm excess return SVO fuel directly back into the injection pump rather than having it return to the fuel tank and cool down. Kit contains the following
Three-way brass return fuel valve
Fittings for 5/16 or 8 mm hose
Custom cut L bracket to mount valve with 4 screws and lock washers
5/16 inch nylon Tee fitting
Solid bolt to install in factory filter
4 feet of high temp biodiesel spec parker fuel hose
10 high-quality worm drive hose clamps (prevents cutting hose).
Valve operation schematic
PLEASE NOTE: You will need additional steel or aluminum plate or strapping to mount this valve where you need it.