Fits all tire valve stems - with rubber sealing ring inside.
This kit includes 4 metal quality dome caps with rubber seals inside. 
Tire Valve Stem Stainless Steel Metal Cap Kit
$6.95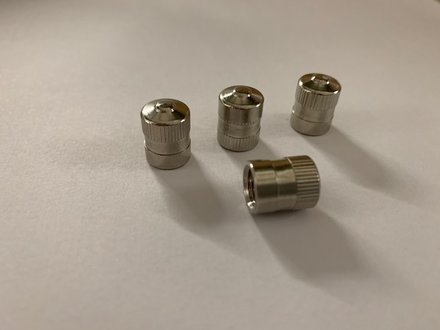 Product Details
Not only are these strong rust free stainless steel, but they have a rubber seal inside that REALLY does seal the schrader valve from leaking!