617 300DT 300TDT 300SD - Limited supply may be gone soon
SPECIAL ORDER ITEM! PLEASE NOTE IT MIGHT BE A FEW DAYS BEFORE WE CAN SHIP OUT.
Turbo Diesel Engine Fuel Lift Pump
$368.00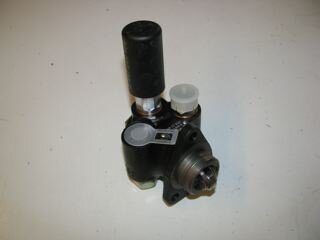 Product Details
Fits 116, 123 and 126 chassis with 5 cylinder TURBO diesel engine from 1978 to 1985. This new Bosch mechanical lift pump delivers fuel from your fuel tank to the injection pump. Lift pump comes with a brand new Bosch new style hand primer pump already installed, and also new paper mounting gasket and copper washers. If you are having fuel delivery problems even after changing your hand pump, your problem may be a worn out lift pump.