This driveline fits only years and models listed for turbo diesel sedan and wagon ( will not fit 300CD coupe)
Excellent used turbo diesel sedan and wagon driveline as shown. Good universal joint and good center bearing and carrier. Shipping cost due to oversized box may or may not be accurate at checkout. You will be notified if a refund is due or the listed fee is not enough. You can email us to get an exact shipping quote before ordering.
W123 1982 to 1984 300D 300TD Complete Drive shaft Assembly - USED
$175.00
Sale
$148.00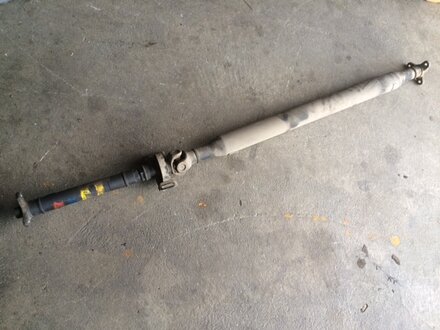 Product Details
We will mark the two halves carefully or alignment before we separate the two sections to reduce shipping costs. Be sure to line up the marks perfectly before putting them back together and installing it in your Mercedes.
Rubber flex disks are not included. You can order a set of new ones below. 
Related Products:
---